Move from walk-in visits to booked appointments and allow customers to schedule an appointment whenever it suits them best.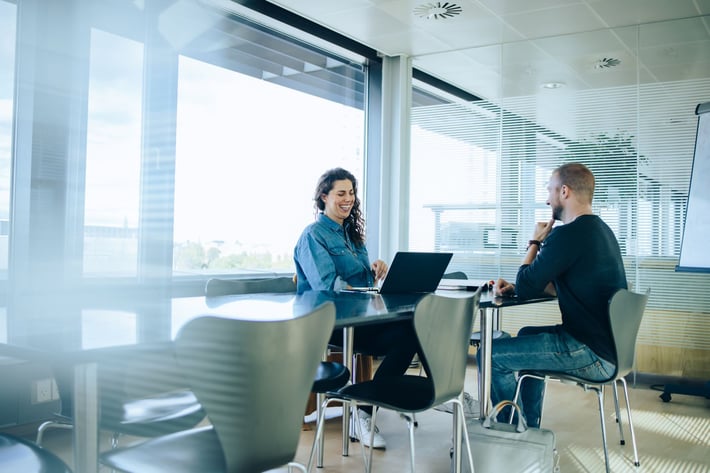 More personalized and efficient meetings
Create more valuable and personalized experiences for your customers by allowing them to book an appointment with a specific member of your staff.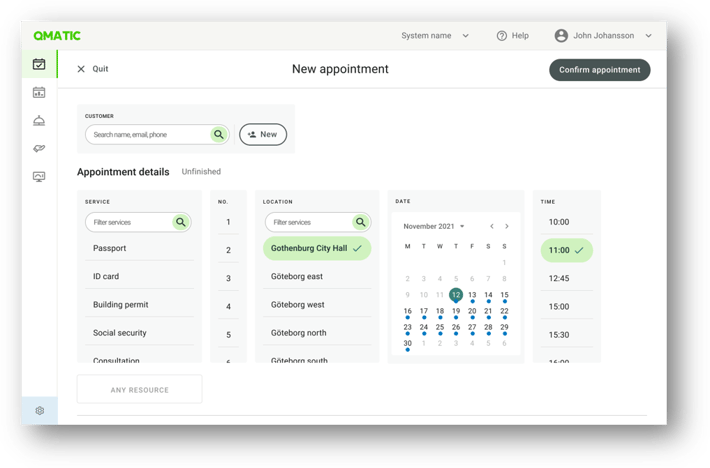 One visit, several appointments
Eliminate waiting times and booking errors by allowing your customers to add multiple services to a single appointment. When adding appointments for additional services you can automatically add buffer time in between appointments, to allow for possible delays or if there's a need for visitors to switch locations.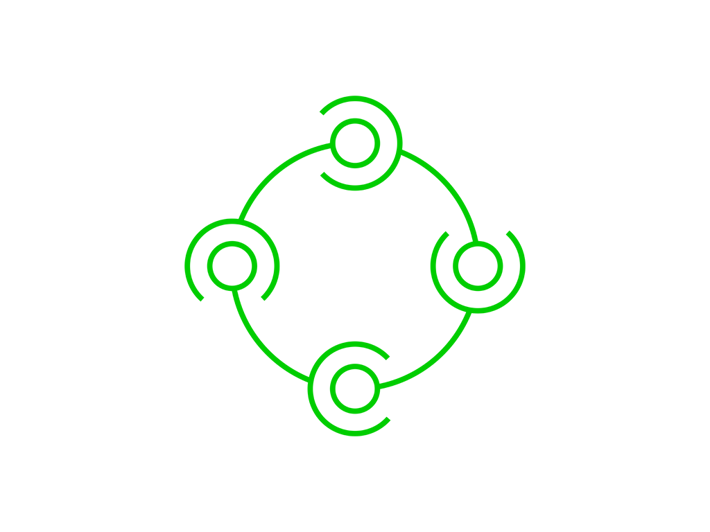 Multiple resource scheduling
Manage, schedule, and connect multiple resources such as staff, rooms, and equipment for an appointment. This way you can ensure that the specific requirements for each appointment are matched with the right team member and resource to best help your customer. This feature can be helpful if you have limited equipment supplies to perform a particular service.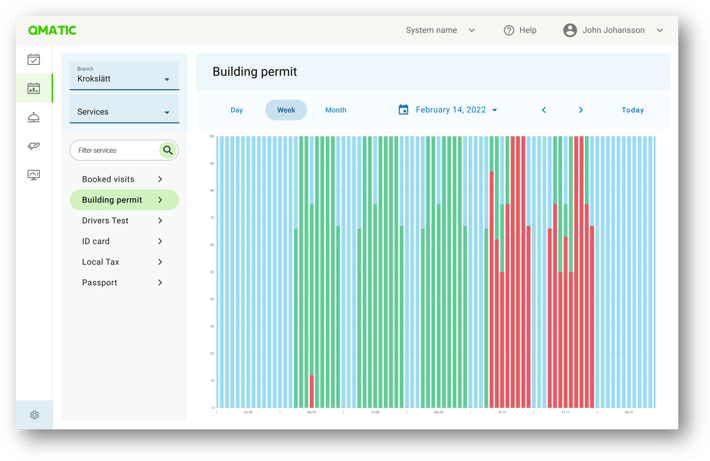 With the planner view, you'll get a full overview of all your services and resources, see their availability on a daily, weekly, or monthly basis and change the availability for service or resource as you need.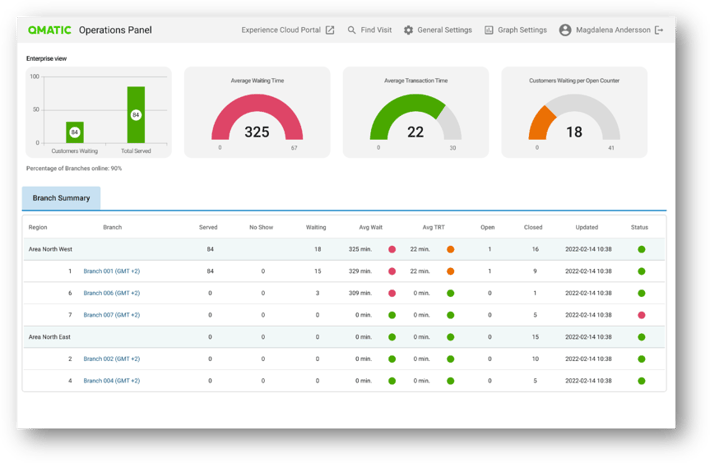 Appointment and Journey Data
Gather appointment data and journey data with Reporting & Analytics to learn how to optimize your customer journey, increase customer satisfaction, and fine-tune your staffing levels to match your customers' needs.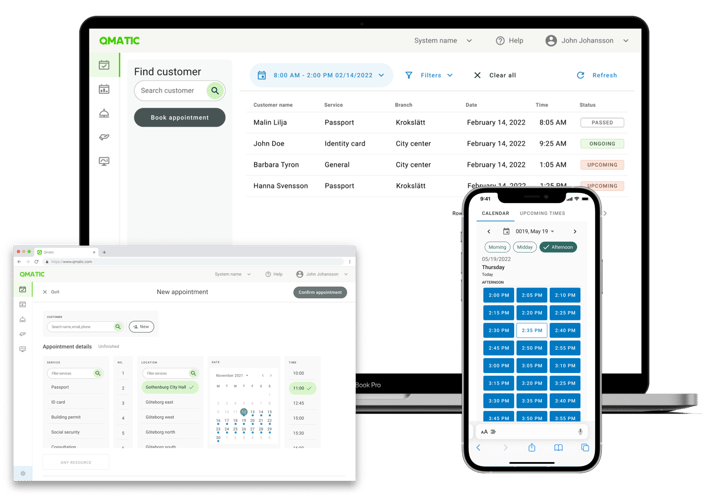 Qmatic Experience Cloud
Great Experiences On Demand
Seamless integration with Qmatic Experience Cloud
Our appointment scheduling software is available on our cloud-based platform for customer journey management - Qmatic Experience Cloud. You can rely on one single supplier to smoothly manage great customer experiences, from appointment booking to customer feedback.
Manage your customers while we manage the software
Qmatic Experience Cloud is a subscription-based cloud offering. Software, maintenance, and support - everything is provided for a monthly fee. This means that there is no need for any upfront investments in hardware and no time required for installation and setup. You will always have the latest software version, and with support included in the monthly fee, the cost is predictable, making budgeting easy.
REQUEST DEMO
Request a free demo today!
Contact us for a short online demo with one of our Customer Experience experts
Fill out the form to request a demo