Looking to improve the customer experience? Let your customers help.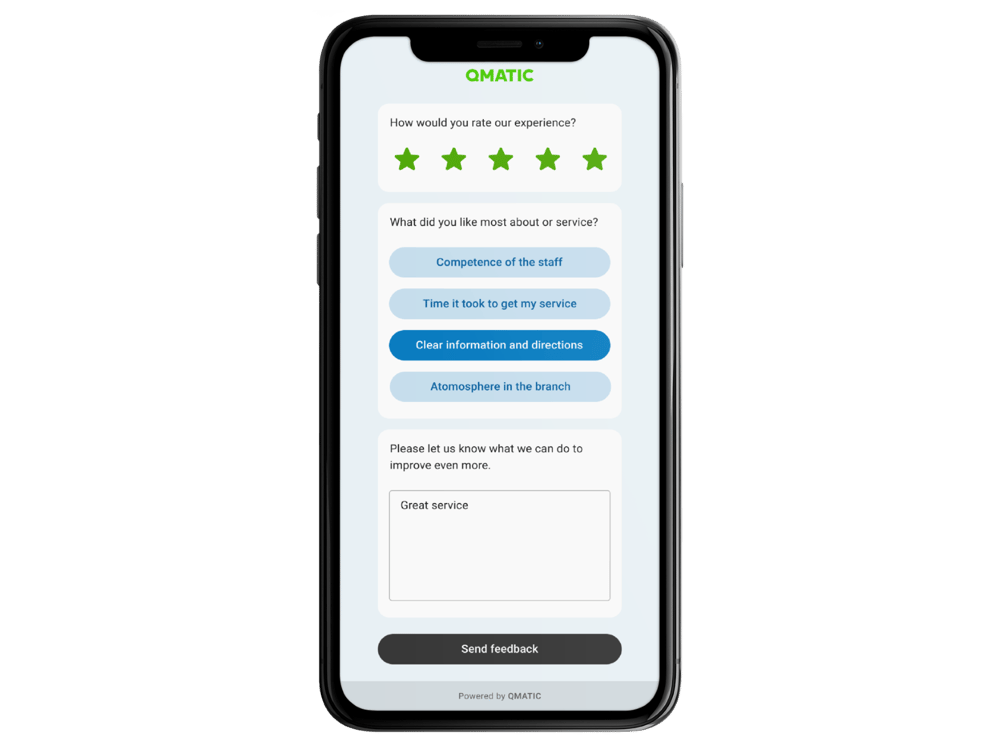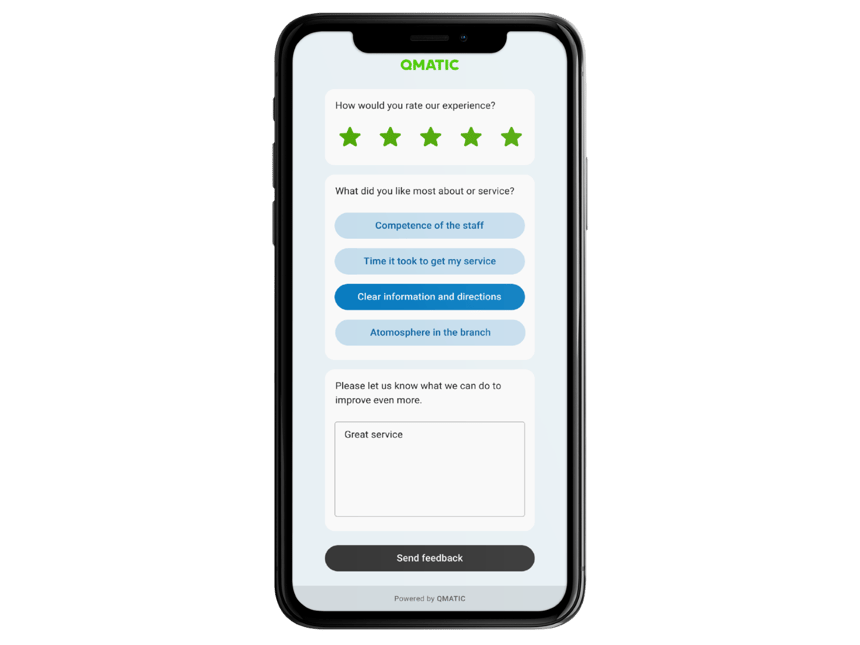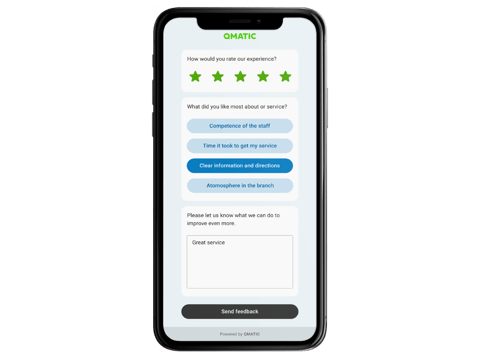 Customer Feedback powered by Qmatic
Consistency is key to progress and growth. And to become successful and continue to evolve your business, listening to the ones that know best - your customers - needs to be at the center of your decision-making.
With Customer Feedback solutions powered by Qmatic you can gather insights into your customers' needs, strengthen customer relationships, and boost customer satisfaction at every touchpoint. And meet the ever-growing needs and demands of today's tech-savvy customers and exceed customer expectations, all within one single platform.
Elevate the Customer Experience with Qmatic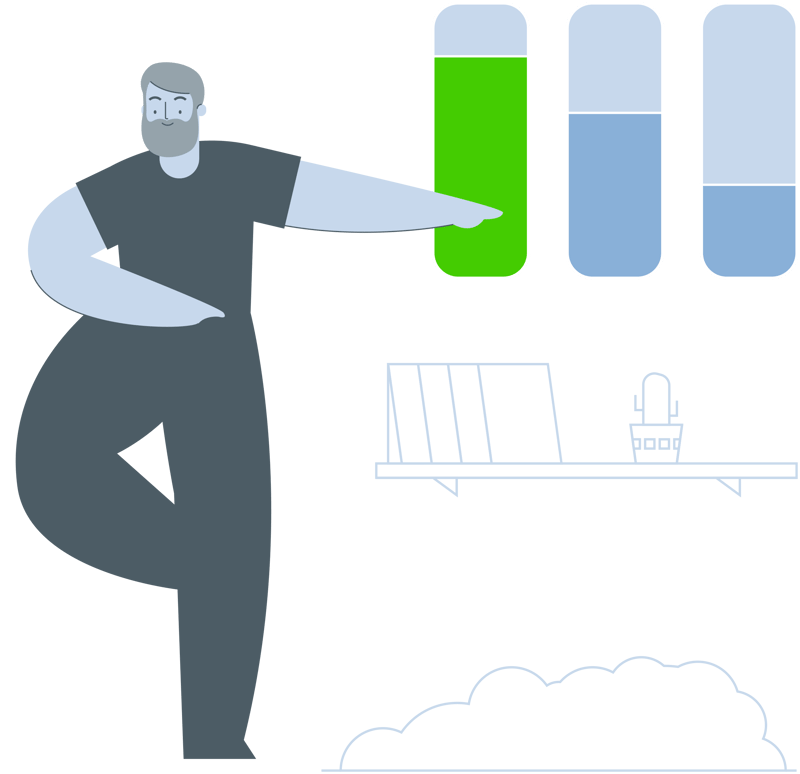 Identify branch-specific areas of improvement
Identify customer pain points and evaluate branch performance to improve the customer experience and deliver a consistent level of quality in your service at each branch location.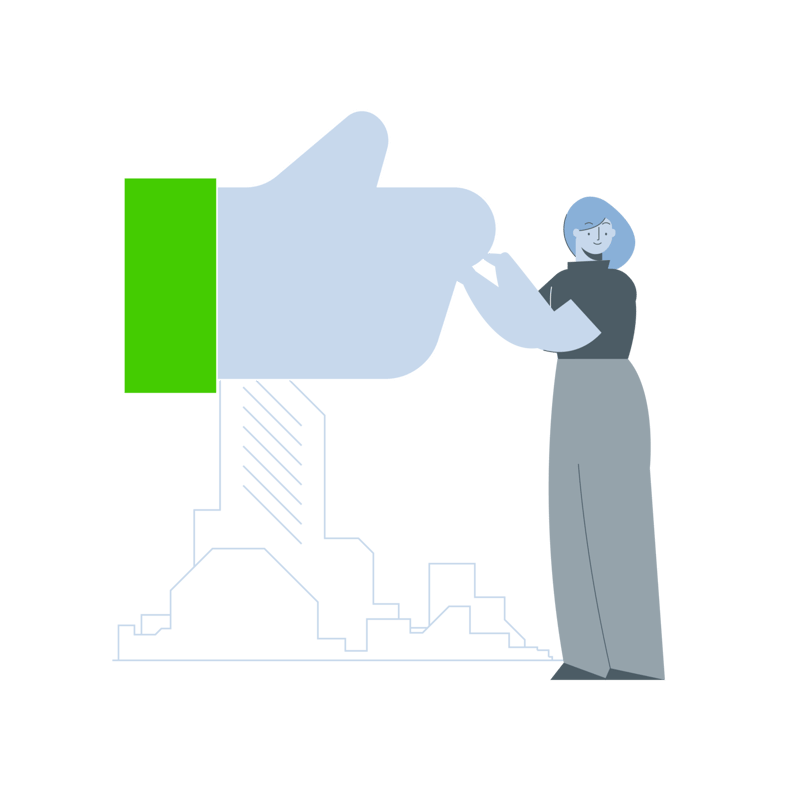 Reach customers at the right time
Send your tailored feedback forms to engage with your customers at their convenience, immediately after the visit, the next day, or the next week to get the insights you need to improve.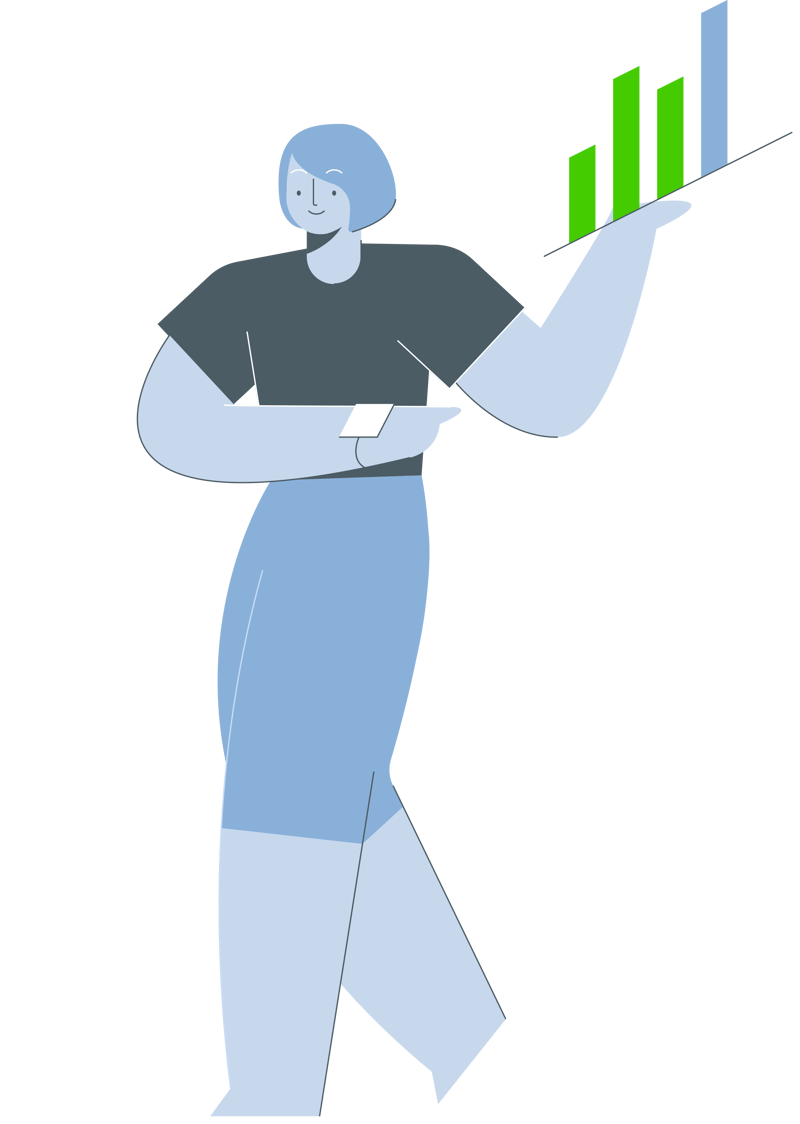 Capture insightful customer data
Gather data on the customer experience to proactively minimize friction and make improvements to meet KPIs and create the perfect, coherent customer experience.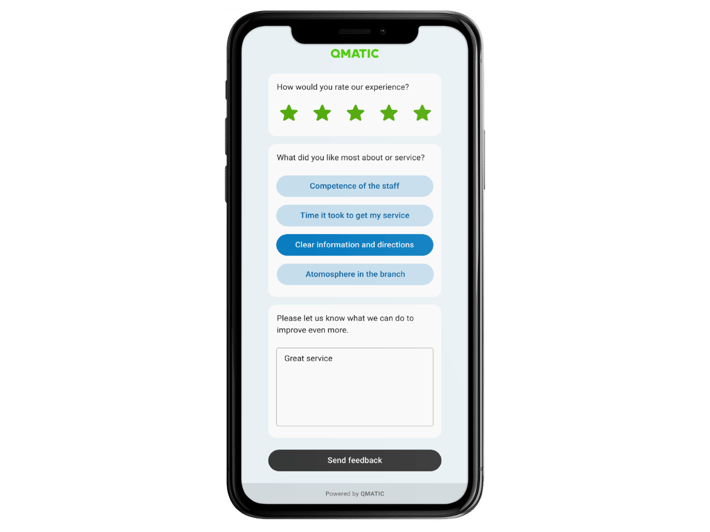 Design engaging and intuitive feedback forms
Create and send user-friendly online surveys to customers via SMS/email or Qmatic Mobile Ticket after their visit.

Our feedback surveys have flexible options and a simple and clean interface that can include rating by stars, smileys, multiple-choice questions, free text, net promoter score (NPS), Yes/No questions, and conditional follow-up questions.

The feedback surveys support different languages, and each branch can create its unique survey with varying questions for its services.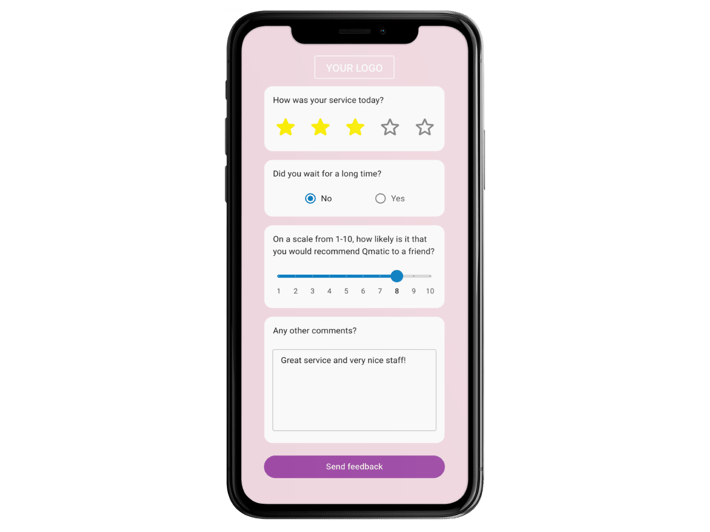 Customize to fit your brand
Our Customer Feedback surveys are customizable and allow you to add your company logo, brand color palette, and change the font and icons to ensure that you're always on brand.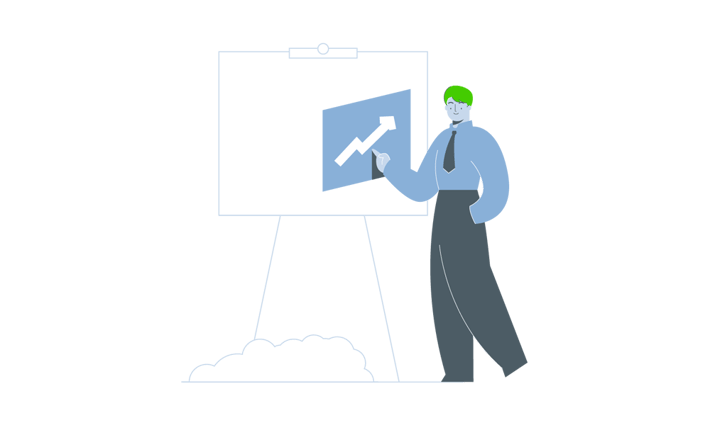 Take action on your customer feedback
Turn your customer feedback data into actionable insights and make better, data-driven decisions to increase customer retention and loyalty.
With Qmatic's Business Intelligence, you get quick access to powerful insights with reports, summaries, charts, and overviews of all your feedback, together with the data captured during the visit in one dashboard.
Create custom dashboards by branch, service, staff member, day, month and more to filter out the answers you'd like.
Combine different types of data and dig deep into feedback details to better understand your customers' perceptions and attitudes.
Measure your customer experience and connect your feedback to the insights of the actual visit.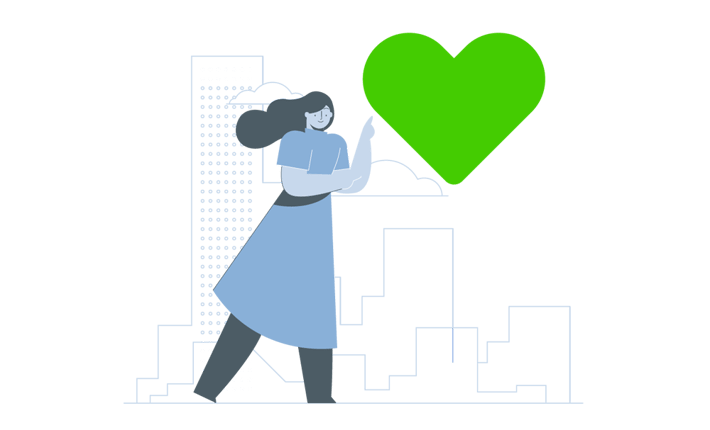 Enabling customers to provide feedback has never been easier.
Visit Created - Customer visits are created by appointment

or by joining a queue via a kiosk or Mobile Ticket on-site.

Survey invitation - After the visit ends, an invitation to fill out the customer feedback survey is delivered via SMS, email, or Mobile Ticket.
Data collected & stored - Once the feedback survey is sent, the feedback data gets stored with your customer journey data captured during the visit.
Contact us
Schedule a Consultation with a Customer Experience Expert
Fill out the form and we will contact you to create a personalized solution tailored to your business needs.