Elevate your customer experience with informative and engaging digital signage solutions powered by Qmatic.
Key Benefits
Why Digital Signage?
Communicate clearly and visibly with integrated media, graphics, and queue information to everyone in your service environment.
Keep visitors well informed and prepared before their turn and speed up the transaction process.
Reduce perceived and actual waiting time and delight customers with a perfect customer experience.
Increase throughput with enhanced customer flow and increase sales and boost performance.
PRODUCTS

Displays for every need
Qmatic's displays range from our best-in-class wayfinding LED displays to 13"-55"-inch professional LCD displays from Samsung to ensure businesses deliver content that engages, informs, entertains, and integrates perfectly with your environment.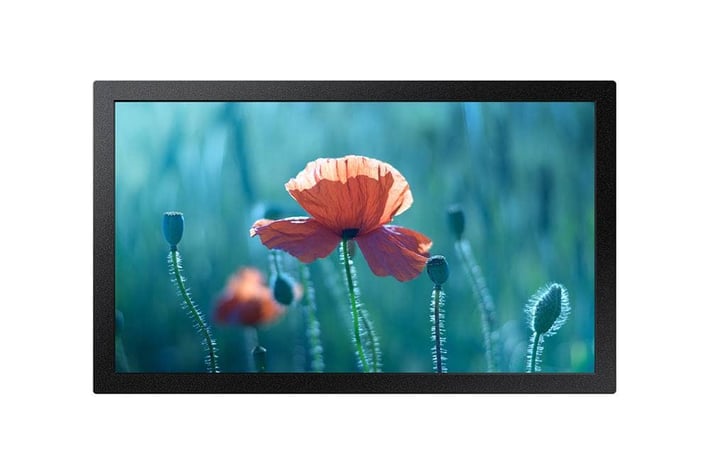 Choose from 13- to 55-inch professional LCD displays from Samsung Professional series. The displays come with Qmatic Show - a free app that enables all Qmatic digital signage functionality to be used directly via the screen's built-in player technology.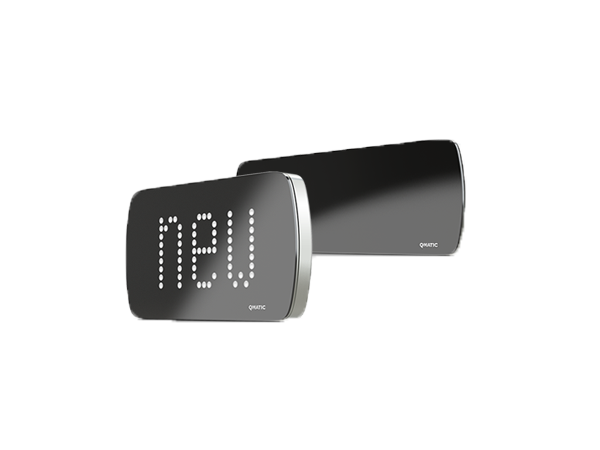 Clear direction for everyone
Qmatic LED display-series Notes provide a clear direction for your customers to ensure that they are moving in the right direction.
Notes wayfinding displays are designed and built to be versatile with high manufacturing quality for exceptional reliability. The Notes-series displays make it easy to post clear information throughout your environment and improve confidence for customers and the staff there to serve them.
Features
Lightweight and easy to mount, with a single cable for signal and power
Customize colors to highlight messages across a single display or multiple connected displays
Text and messages are stored in the unit to free up memory space
Slightly frosted surface display to minimize reflections from sunlight and lighting
High contrast display that gets the message across, even at extreme angles and from a long distance, with the language of your choice.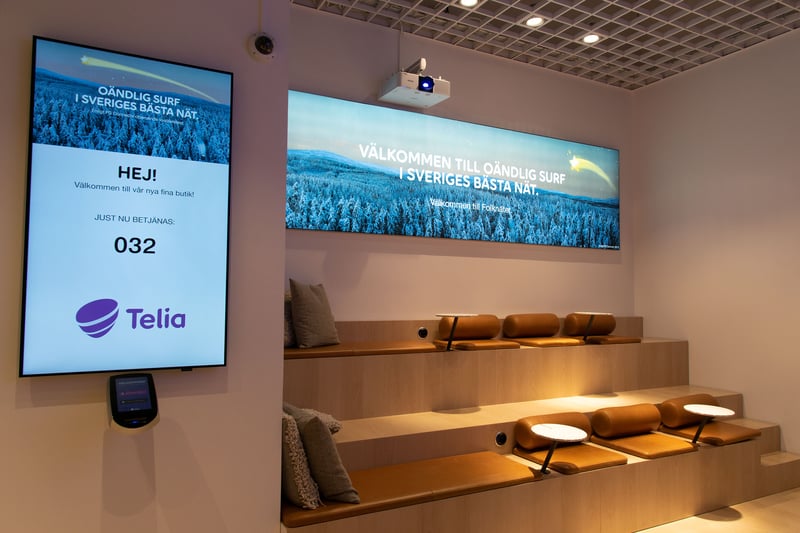 Retail stores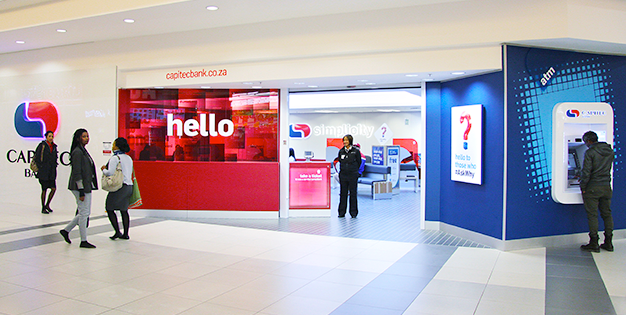 Bank & Finance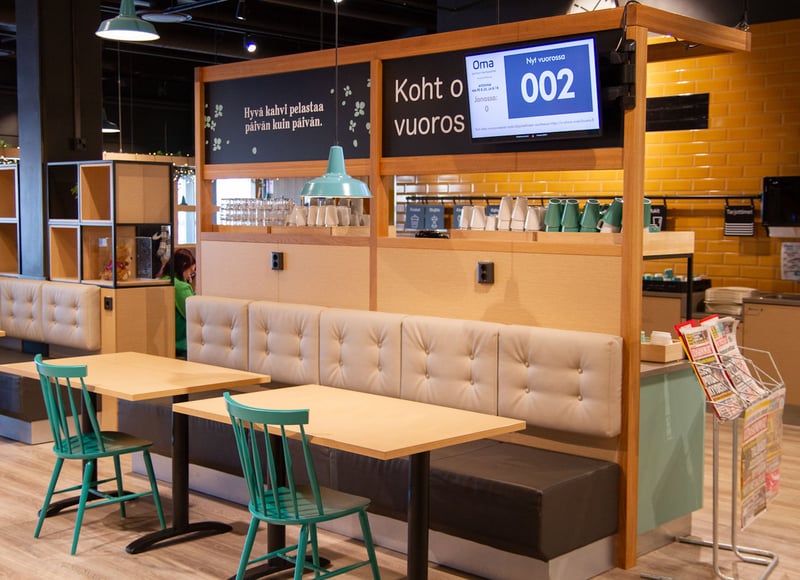 Restaurants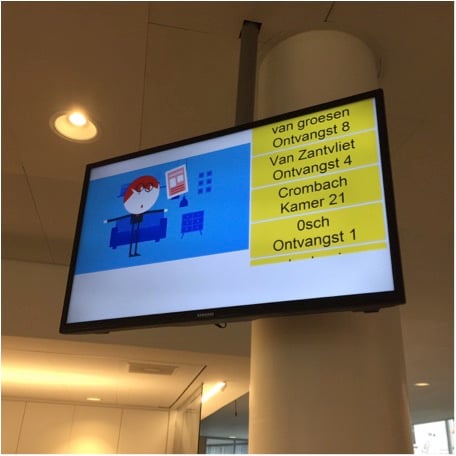 Hospitals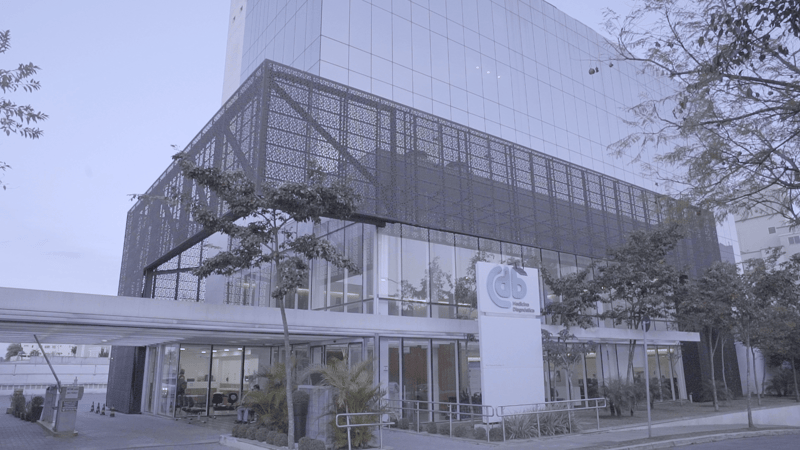 Clinics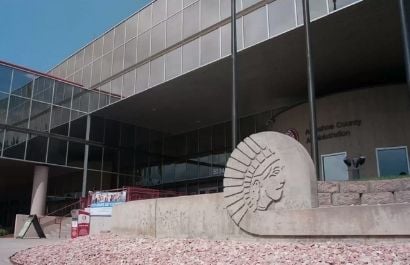 Government offices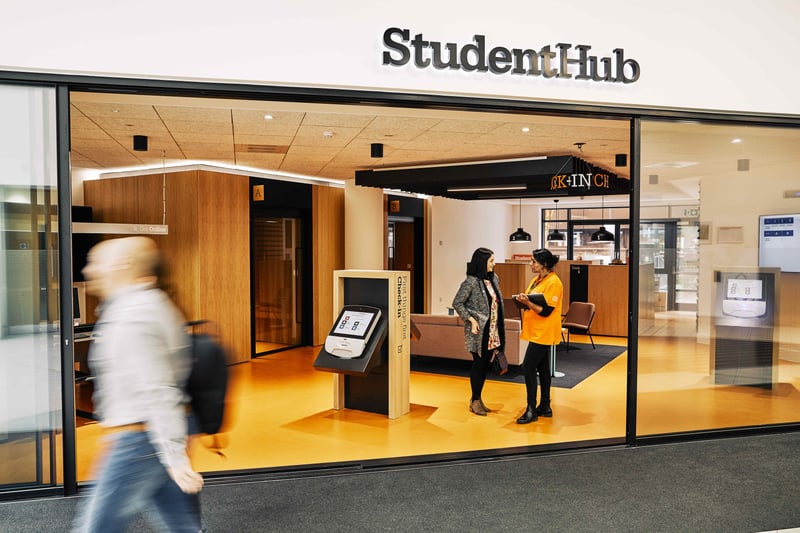 Universities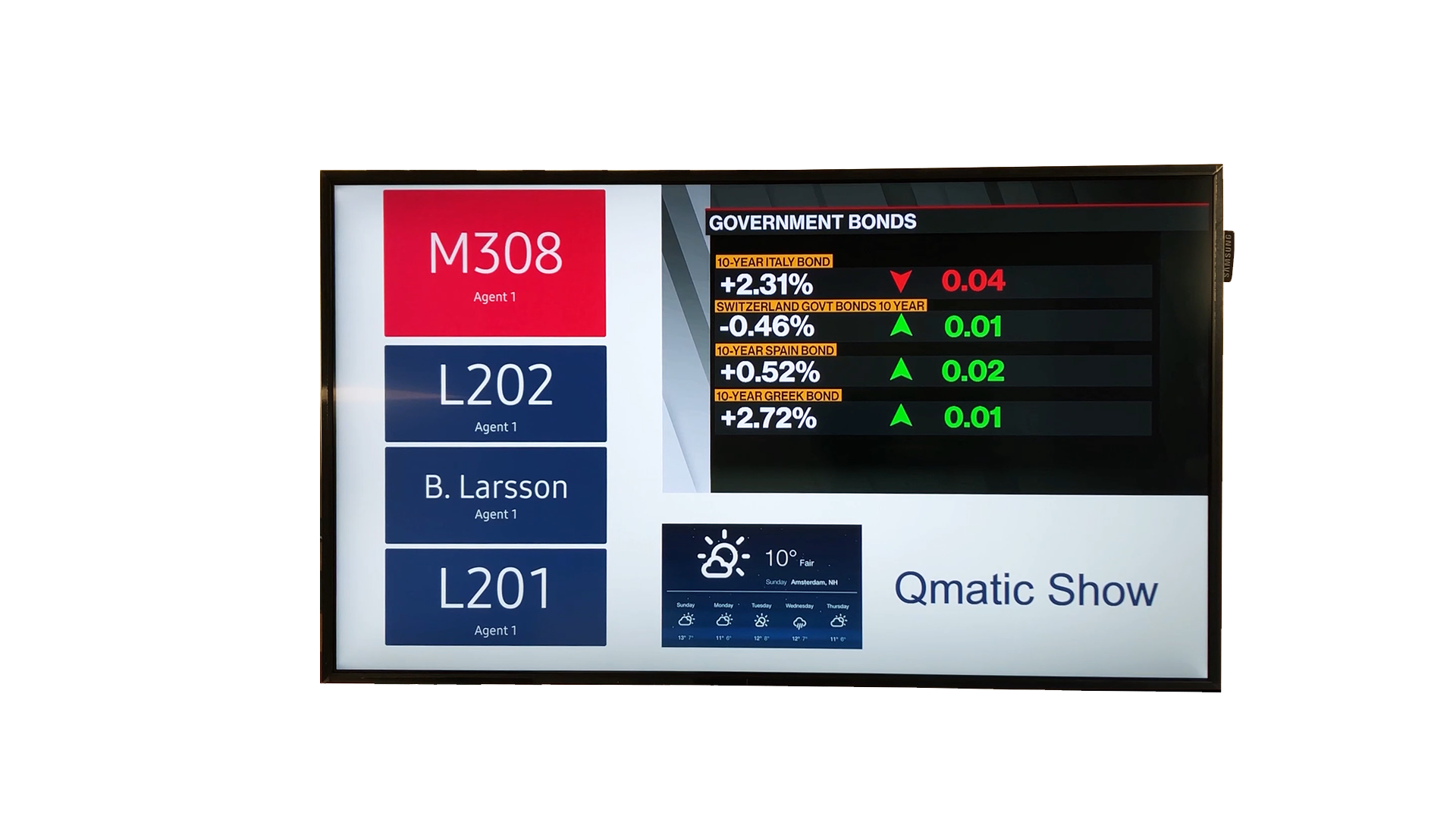 The ideal solution for our Samsung screens
Easy to configure and cost-efficient, Qmatic Show is an app that is developed to run on our displays from Samsung's professional series. The app is free of charge and is easy to install from a USB stick. Qmatic Show presents:
Real-time queuing information
Called tickets
Counter information
Live TV
Videos
Images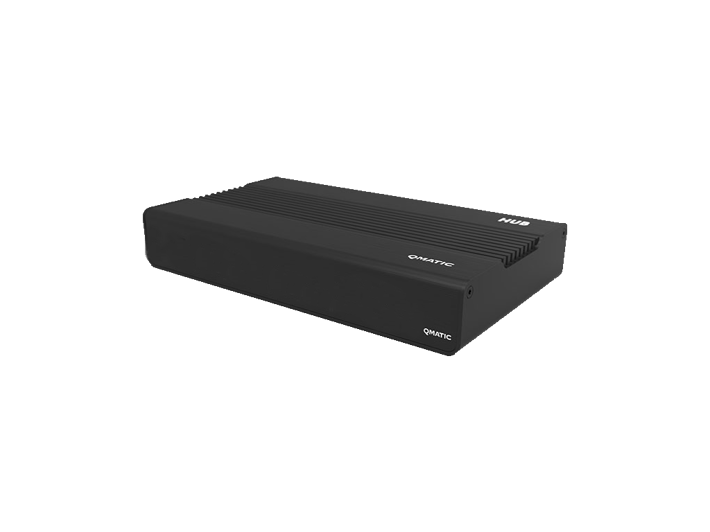 A flexible, robust, and reliable media player developed and manufactured by Qmatic. The solution offers a comprehensive set of features to enable a seamless and secure digital signage experience, making it a flexible and efficient solution for demanding performance and environmental requirements.
A Hub for every need
The hub works as a gateway for all Qmatic hardware in the branch and channel all communication through one point and supports multiple customer journey management functions in one device, and comes with a range of accessories for your digital signage needs.
Products
Audio Solutions for Digital Signage
Be loud and clear
Deliver audio announcements with the highest sound quality with your digital signage for clear customer commands that optimize the customer flow delivering greater efficiency.
Guide your waiting customers
Choral is an audio announcement box developed by Qmatic that plays voice prompts, announces called tickets and guides customers where to go in your waiting area. Coral offers studio-quality sound and supports multi-language environments – you can use recordings in any number of languages you need and effectively speed up the process.
Multi-language support
Voice prompt delivered digitally in 16 bit and up to 48 kHz
Reassure customers by announcing service and wait time specifics
Reduce hesitation that can slow the serving process
Speed up the serving process by calling people forward at the right time
Apps
Digital Signage Applications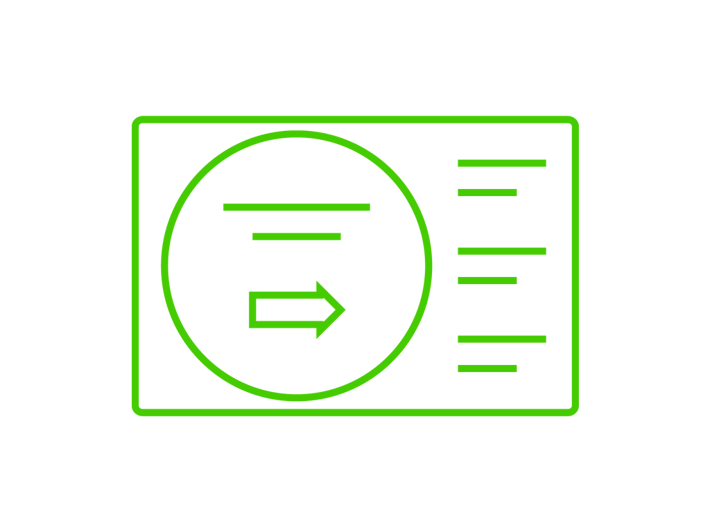 Spotlight is a media player app for Android powered by Qmatic. The app lets you deliver integrated media, graphics, and queue status information to everyone in your service environment via TV and monitor displays.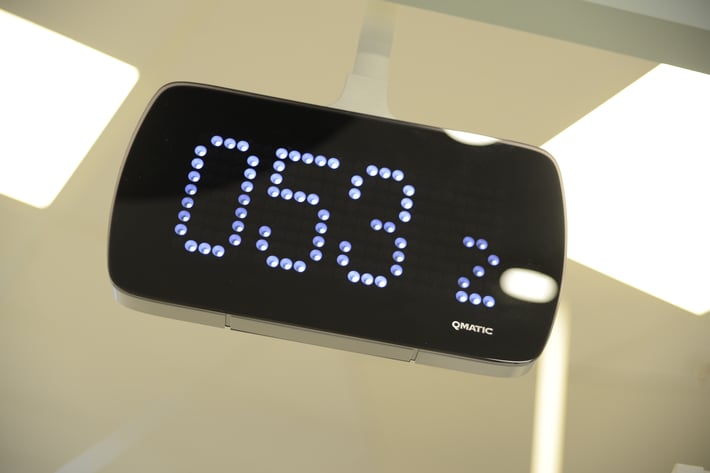 Integrate Qmatic with your digital signage solution and the platforms you use on an everyday basis to elevate the customer experience.
CONTACT
See what you can do with Qmatic
Request a demo and see how Qmatic empower your workforce, enhances customer flows and offers personalized customer experiences.
Please fill out the form below and one of our Customer Experience experts will reach out to you.