Patient Flow Management System
Deliver safe, excellent service to improve the patient journey
Remove the barriers to achieve safe, seamless patient experiences
With Qmatic's Patient Flow Management System you can harness the power of mobile apps and digital tools for a seamless digital patient journey. Ensure a safe environment for patients while giving your employees valuable insights to manage workloads.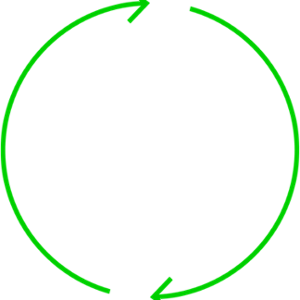 Everything in one platform
Manage patient flows from pre-arrival, arrival and treatment, to post-treatment within a single platform. With this optimized patient journey, you can focus on delivering the best possible care to your patients and use your resources most efficiently.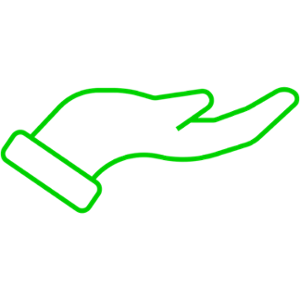 Safe and pleasant patient experience
Optimize appointment and virtual queuing to support social distancing measures in your facility and reduce patient waiting times. Enable self-service options and keep patients informed throughout the whole journey.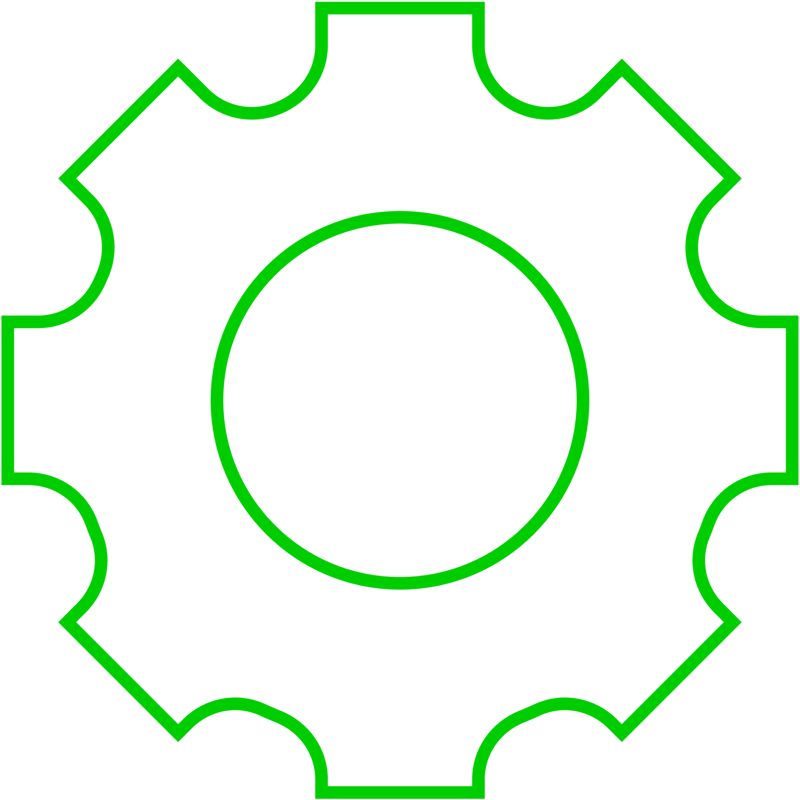 Easy integration with hospital systems
Connect your Hospital Information System with Qmatic solutions seamlessly with easy integration for more efficient processes and better patient experience.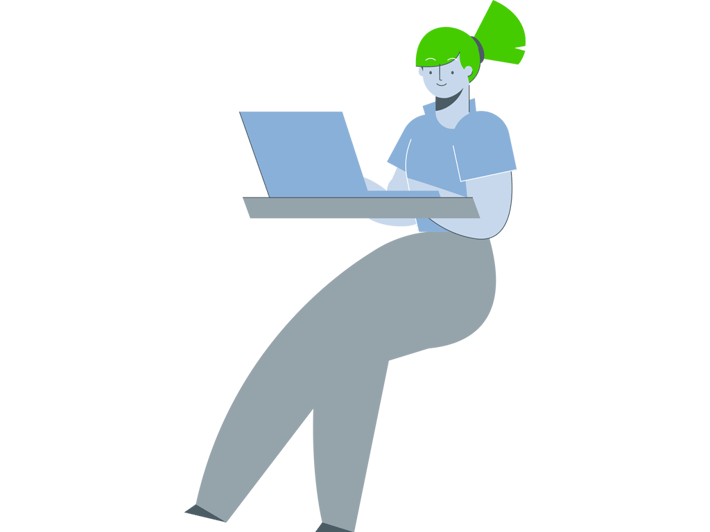 Bridge the gap between online and physical channels
Qmatic's Appointment Management Solutions cover the entire patient journey from the digital to the physical world. Patients can make an online booking, receive automatic notifications and reminders, and self-check-in with a QR code or link.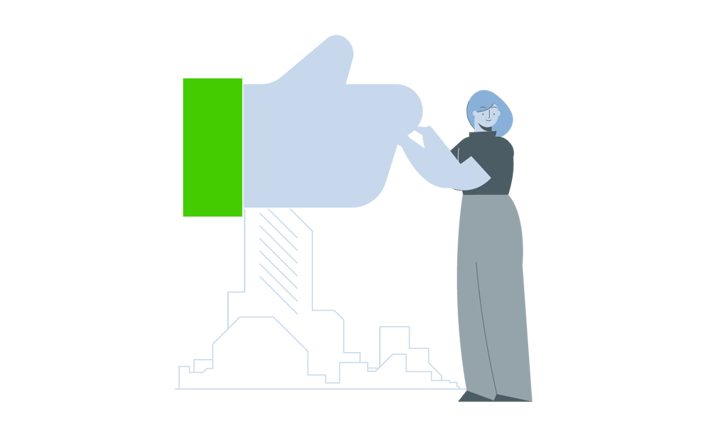 Improve patient experience
With virtual queue management and mobile ticket, patients can access your services in real-time without having to wait in line physically. Implement safe queuing and social distancing to reduce waiting times, improve patient journeys and increase staff efficiency.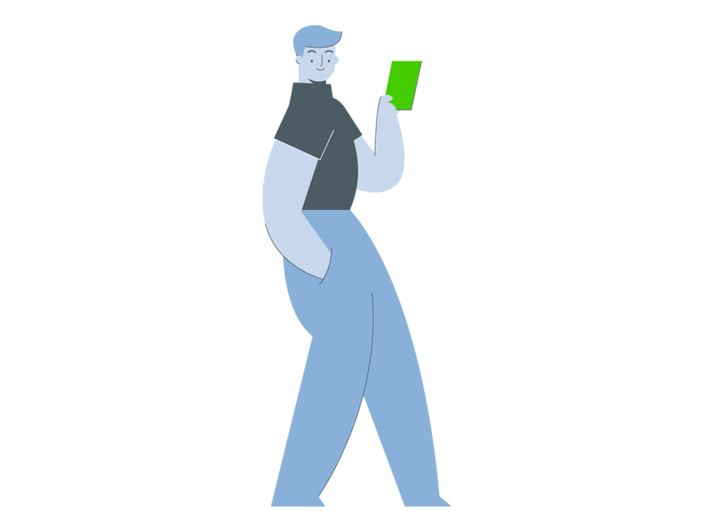 Let patients wait anywhere with Mobile Ticket
Checked-in patients can be offered a Mobile Ticket or SMS reminders that allows them to wait remotely, so you can keep social distancing inside the building.
With Mobile Ticket, users can monitor their progress and get notifications when it's their turn to receive treatment.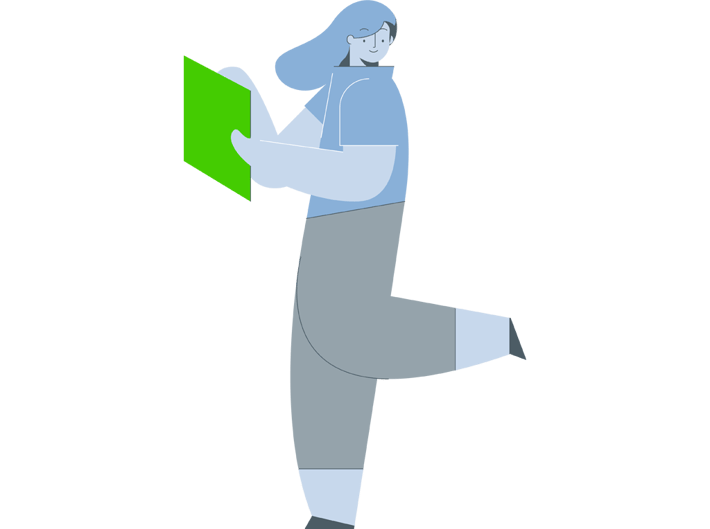 With powerful apps that provide invaluable information to your staff, you can give the best possible experience for your patients. Qmatic's Concierge Agent app allows the team to personalize a better service in meet & greet situations. In contrast, the Connect Agent app gets employees out from behind a counter to customers more directly and personally.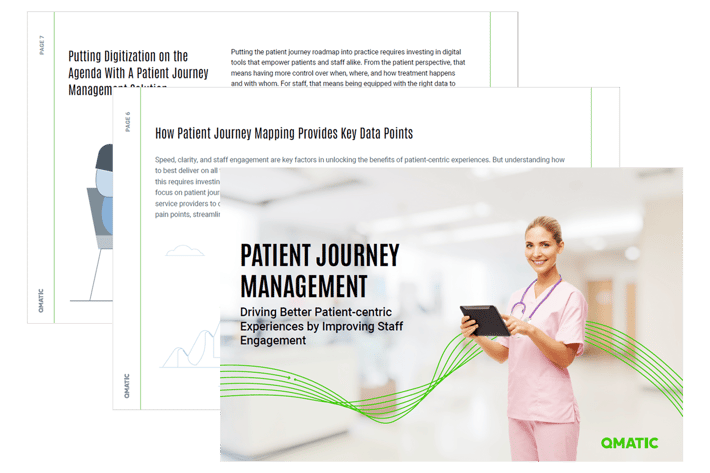 Patient Journey Management Guide
To learn more about patient journey management system, read our guide. This guide covers:
The key factors in delivering an excellent patient experience, and how patient journey mapping provides key data points
How to improve staff engagement and satisfaction for a better working environment, productivity, and patient experience
How to transform communication to improve patient satisfaction
Optimizing a patient journey management tool to increase operational efficiency
Fill out the form if you would like to download our guide or if you have any questions about our patient flow management solutions, and we'll get in touch with you.