Customer journey solutions in banking
Create a personalized, omnichannel customer experience from online appointment booking to a seamless bank queuing system
From online to onsite, Qmatic's solutions are designed to inform, empower, and engage your customers, helping you create a seamless customer journey in banking. With mobile applications, your customers can easily book an appointment, check in quickly, and remain updated while they wait. And with extensive data at your fingertips, you can identify what customers want so that you can personalize their future experiences.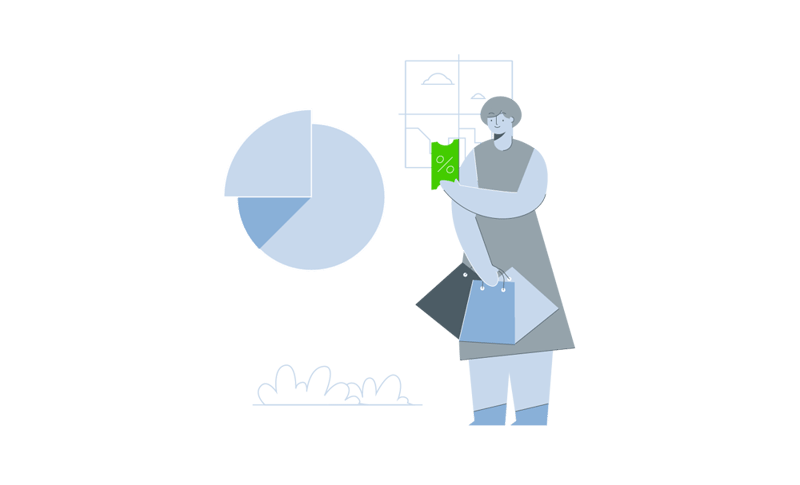 Personalize the customer journey
With detailed information about your customers' online behaviour and needs, your employees can prepare a personalized experience in-branch, which helps optimize transaction times and increases the chances to up and cross-sell.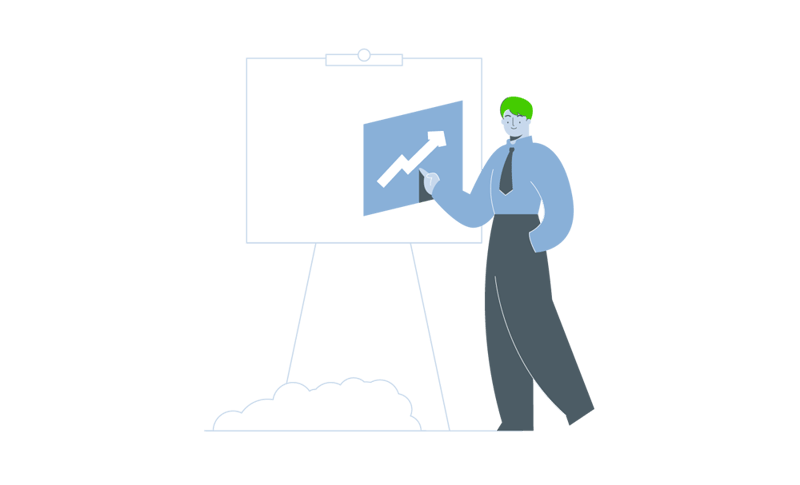 Increase your ROI
Identify high-value transactions, then manage branch visits by scheduling appointments that pair the right staff member with the right customer, giving customers a personalized service and your employees more chance of closing a deal.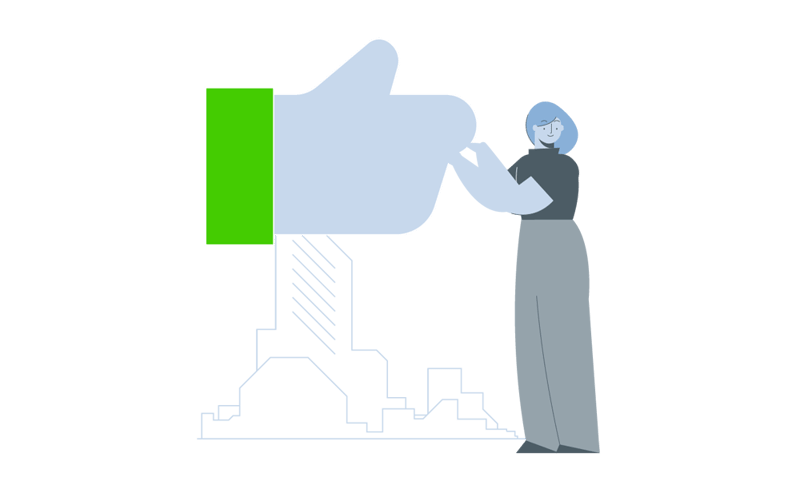 Create a seamless omnichannel experience
Give your customers an omnichannel experience from online to offline. Keep them informed and empowered so they have optimal control over their banking activities and a level of personalized attention they can't find anywhere else.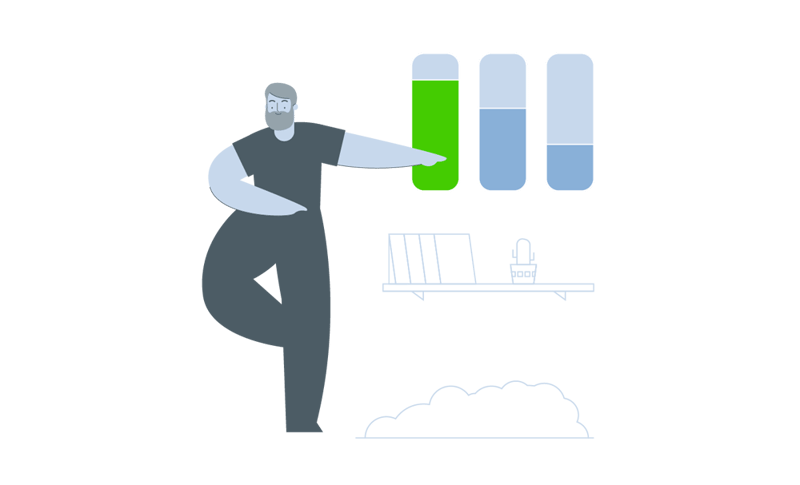 Improve staff efficiency
By allowing customers to easily book an appointment online and bypass long queuing times onsite, you can improve your resource planning and organize your staff so they can execute their services efficiently when customers arrive.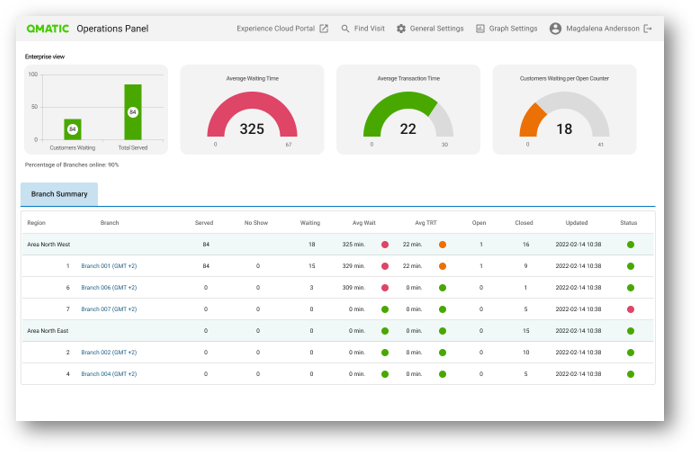 Optimize data for a better customer experience
With detailed analytics, like your customer's visit history, you can create actual, measurable intelligence that you can use to save time and build a tailored, seamless customer experience.
Customer centred banking services – effective from start to finish
Make the customer journey in banking effortless, from appointment scheduling to a bespoke service
Pre-arrival
Customers can find a branch, select the service and/or personnel they require, and schedule an appointment. They will get automated booking confirmation, reminders, and notifications via messages and emails.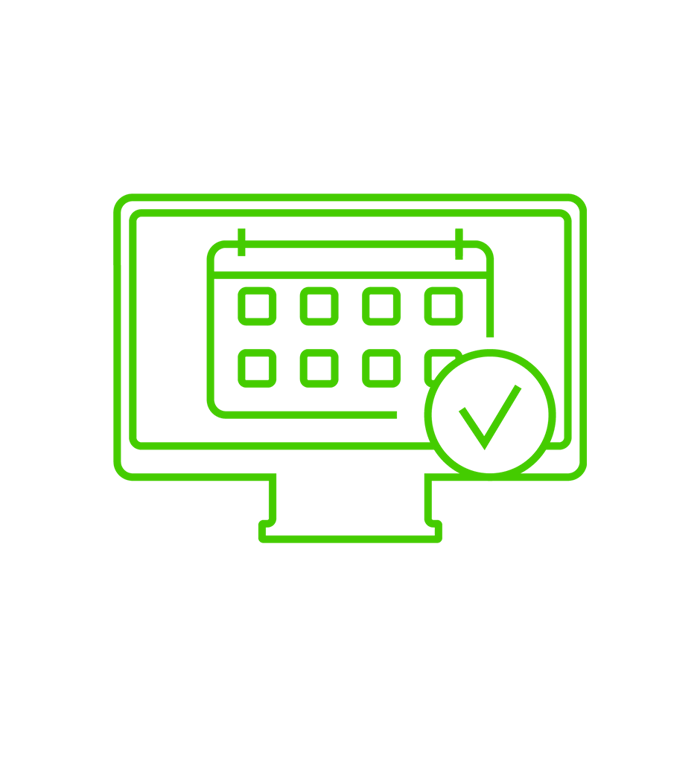 Arrival and check-in
When customers arrive, they can quickly check-in via self-service kiosks, mobile devices, or reception. These options are available for walk-in customers as well.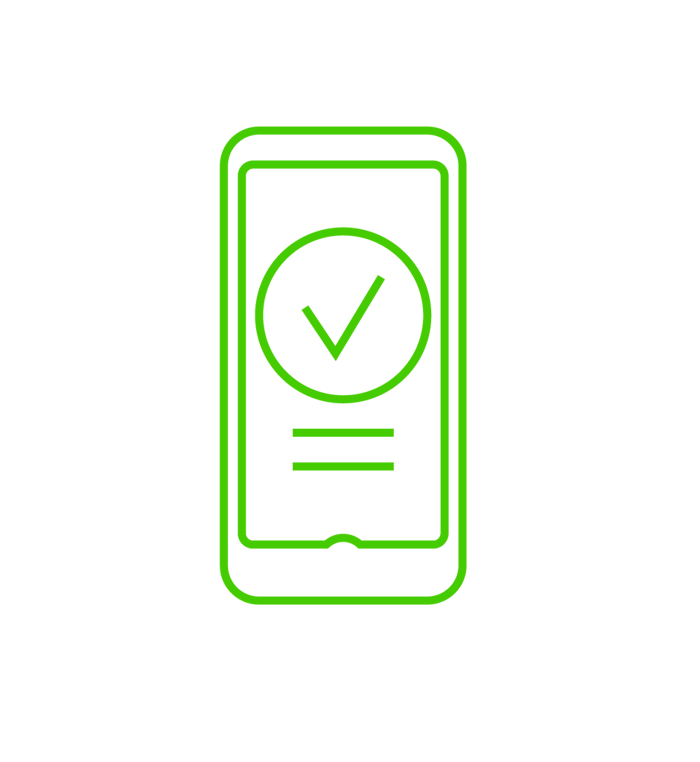 Remote waiting (for walk-in customers)
For walk-in customers, they can wait remotely with Mobile Ticket. With real-time updates, they can monitor their place in the queue and get notified when it's their time to get served.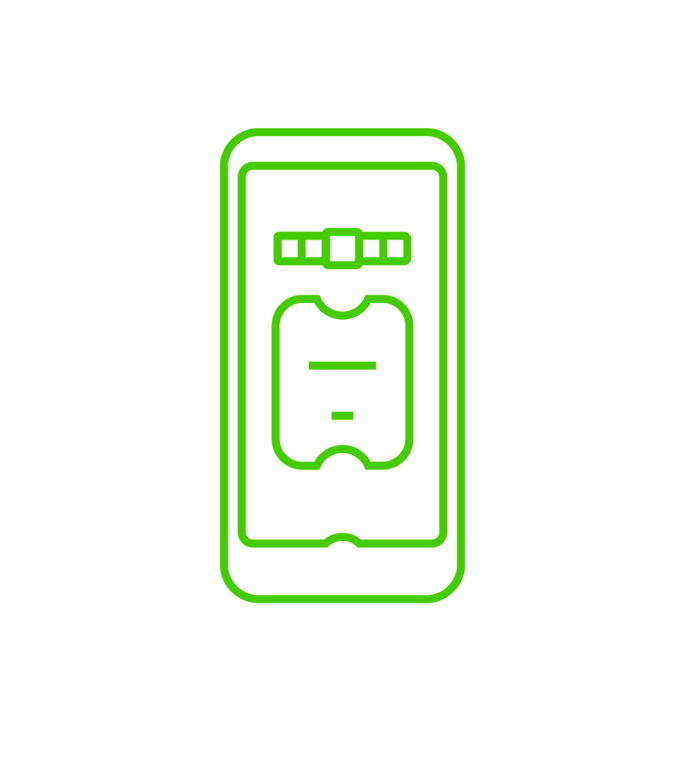 Service - virtual or on-site
Customers with a scheduled appointment can get served virtually if they opt for it in the booking, through virtual meeting.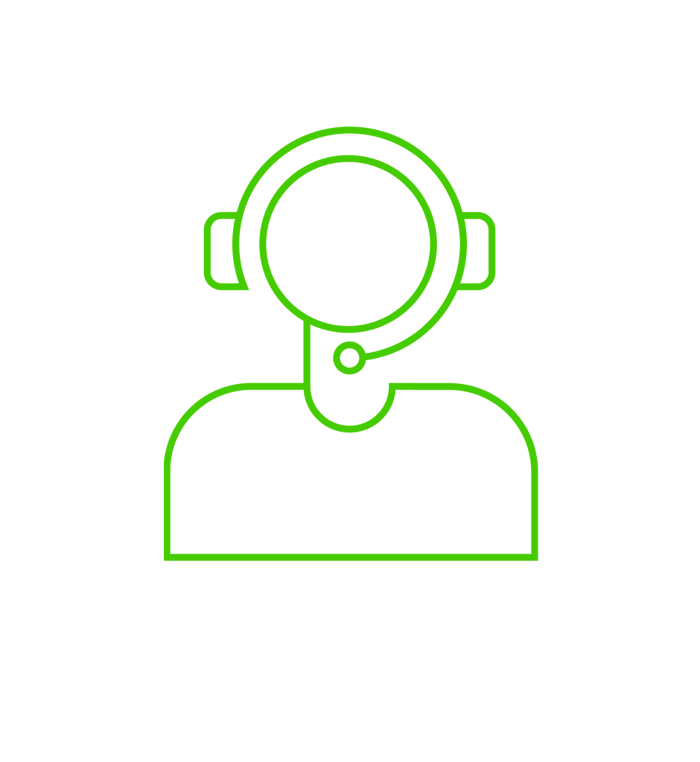 Customer feedback
After service, customers are invited to provide immediate feedback through an online survey.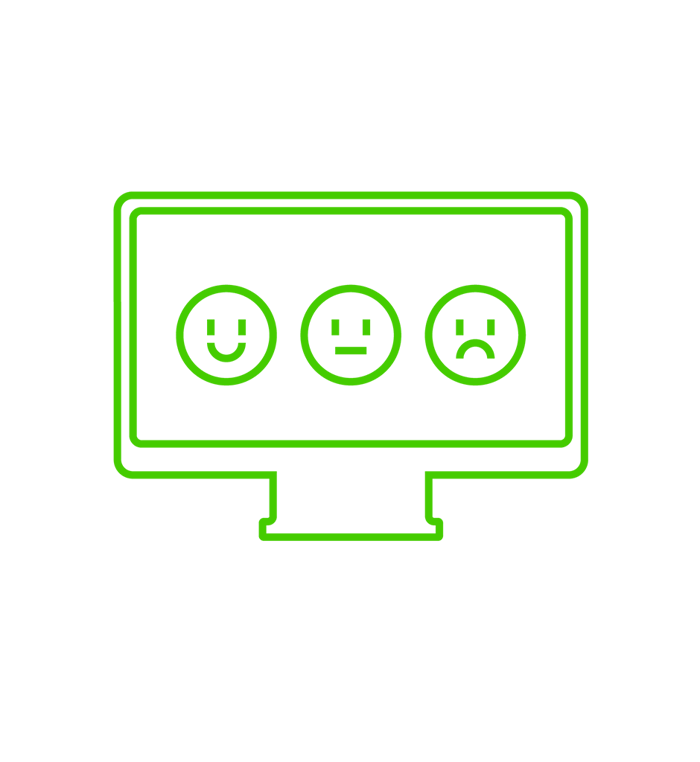 Appointment
Let customers easily book, reschedule, or cancel appointments online and give them the required services and preferences. Send automated confirmation, reminders, and notifications via messages and emails.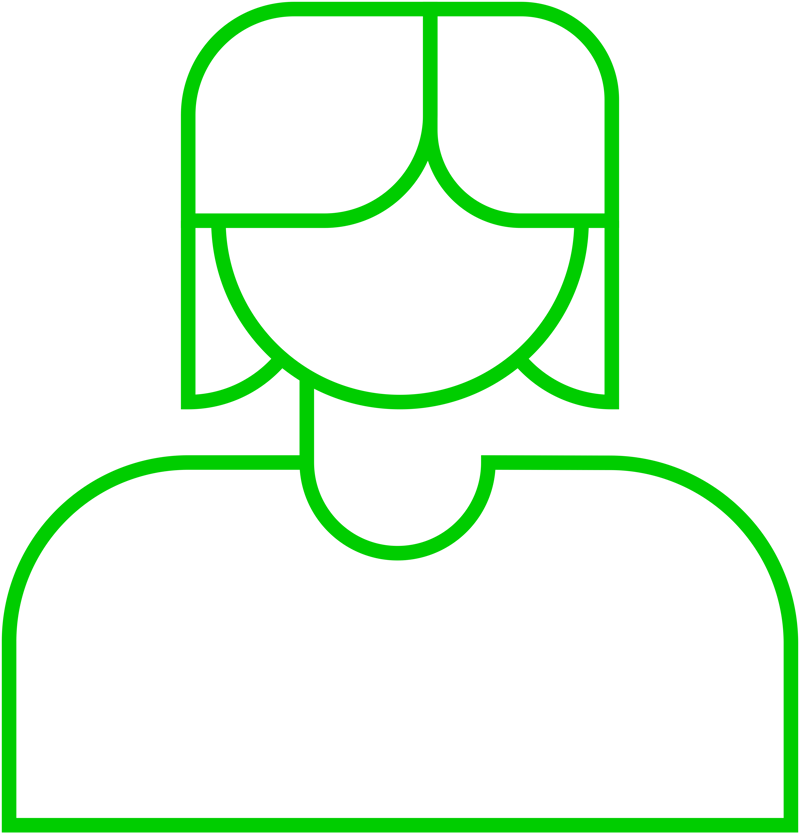 Arrival management
Allow customers to check in online with their mobile phones, or on-premises with self service kiosks. Find a better balance between booked appointments and walk-in visits, and manage both efficiently.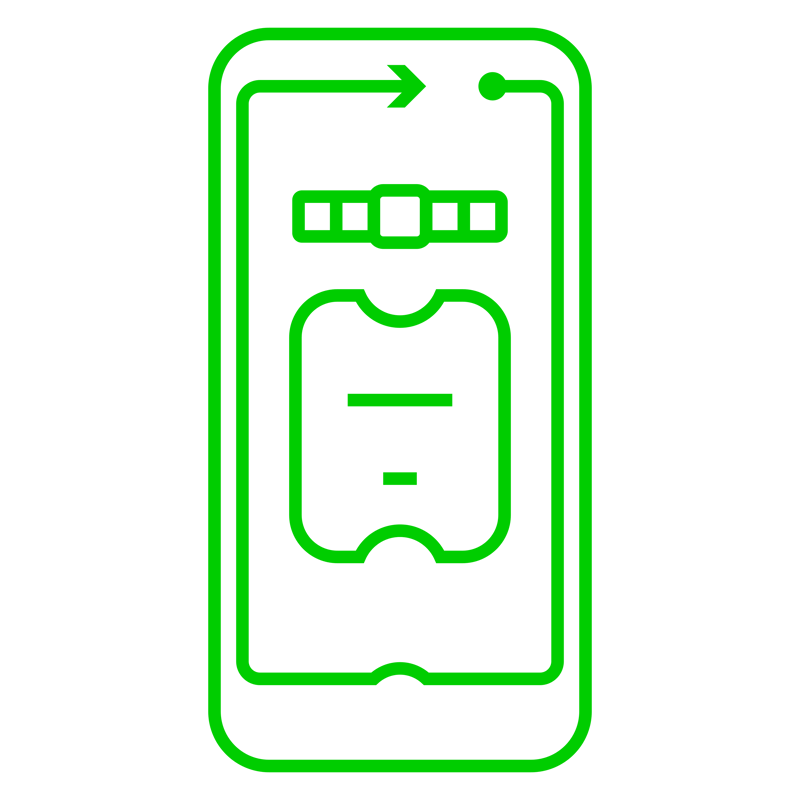 Virtual queuing
Give your customers the ability to access your services without having to wait in line physically. With Mobile Ticket, customers can wait remotely, helping you to implement safe queuing and social distancing on the premises.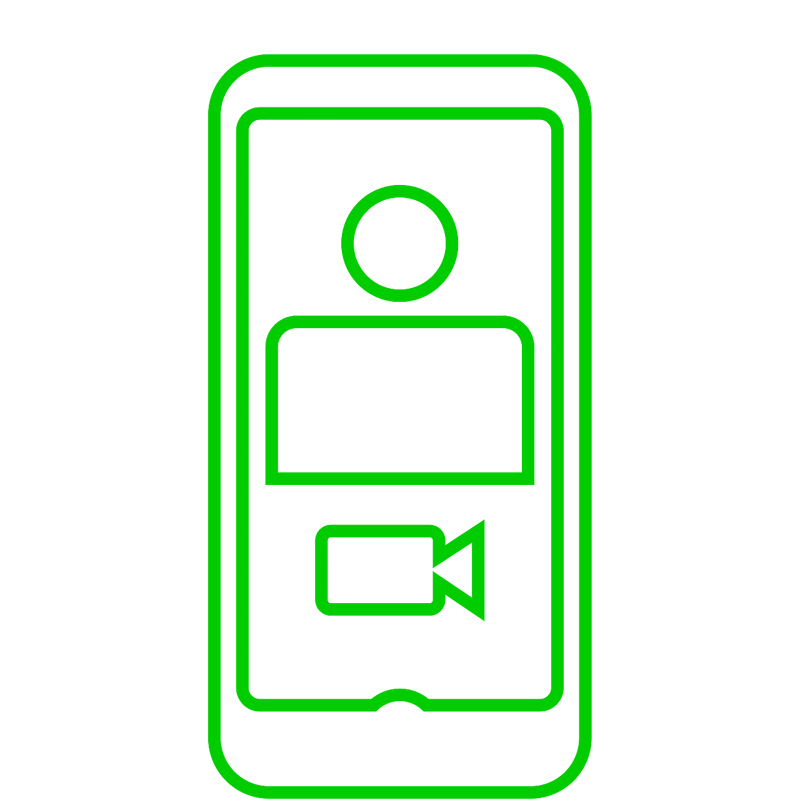 Virtual meeting
Enable customers to get access to your services virtually when they can't make an in-person visit. Customers can simply book their appointments with the right staff member and attend the meeting virtually.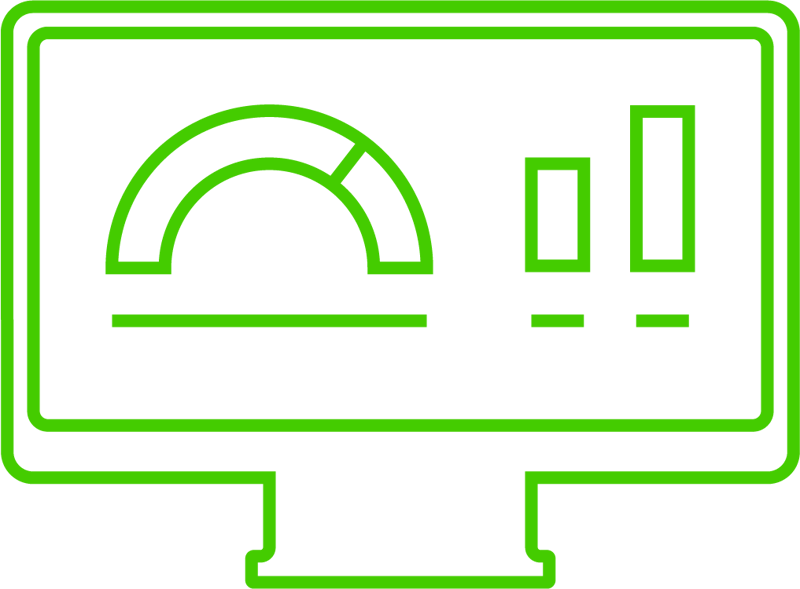 Business intelligence
Collect data from every touchpoint and gain insights into your service quality, customer experience, and branch efficiency. Get an overview of your business with a real-time dashboard.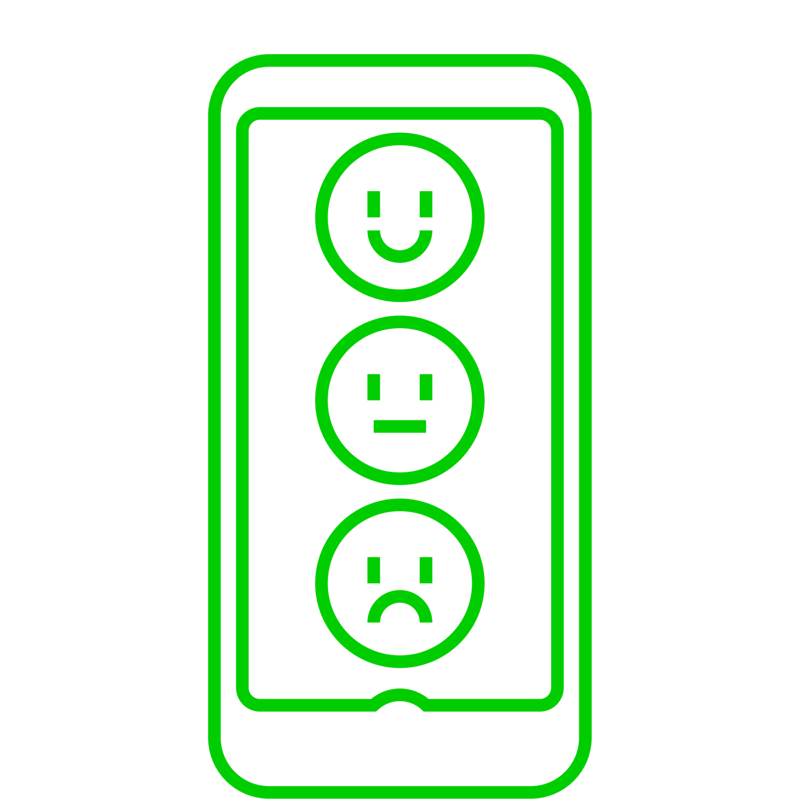 Customer feedback
Design a user-friendly online survey to know what your customers think about your service. Customers can rate their visit in seconds, giving you unique insights to create even better services.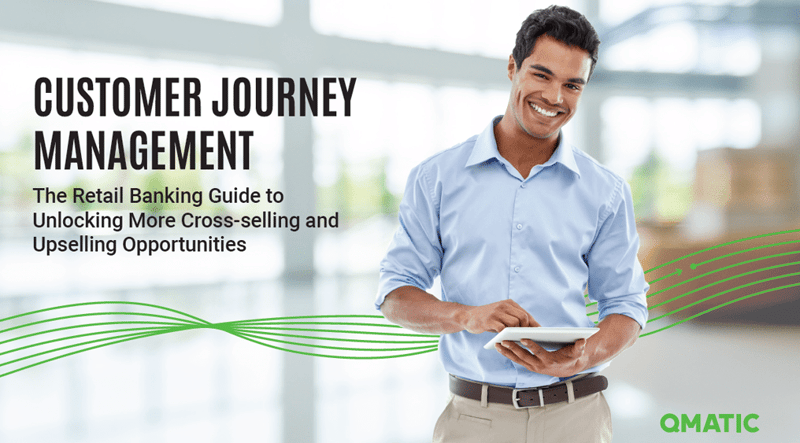 The Retail Banking Guide to Unlocking More Cross-selling and Upselling Opportunities
Learn how to bridge the online and physical worlds transform the customer experience in retail banking to achieve your business results.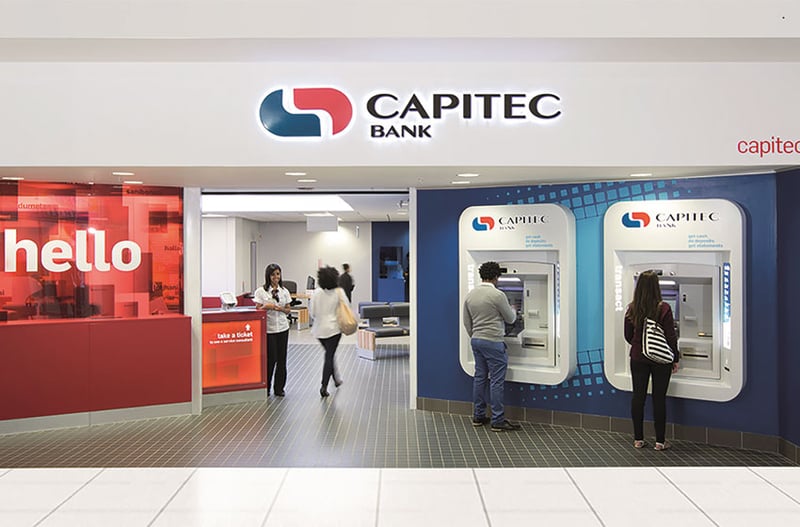 Capitec Makes Banking Easier for Customers with Qmatic
Read how Capitec Bank improves customer experience, reduces waiting time, and optimized staff scheduling with a smart customer journey management solution.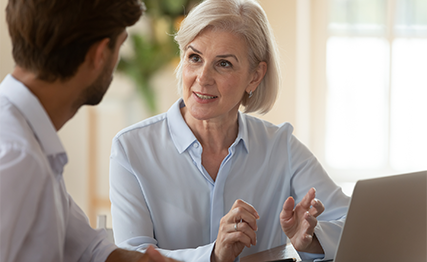 How to improve the experience along the banking customer journey
Find out how staying close to the customer at every stage of the customer journey is key to driving business and keeping customers satisfied.
Download brochure
Improve your banking services with customer-centric solutions
Reshape the customers' experience by personalizing their journeys
Equip your staff with the tools to identify cross- and upselling opportunities
Get the key data and insights into your business to improve revenue and profit
Create a seamless omnichannel experience from online to offline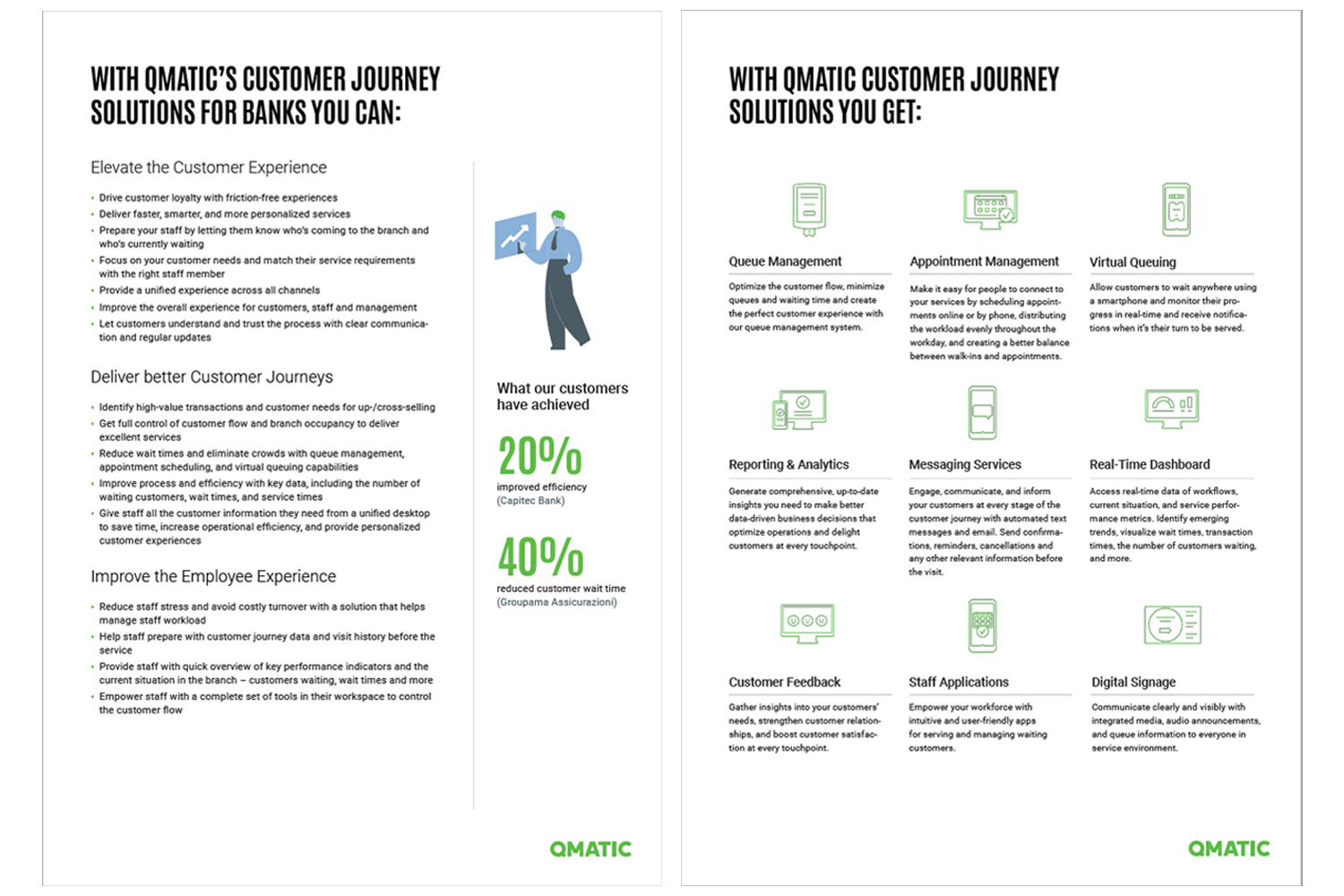 Fill out the form to get your free copy
here." data-form-redirect-url="" data-hs-portal-id="303785" data-hs-content-id="25012803417" data-hs-page-name="Banking Customer Experience Solutions and Queue Systems — Qmatic" >