Safe queuing in public and government offices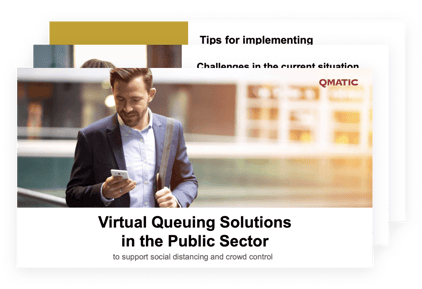 The current situation regarding the COVID-19 pandemic poses challenges for public service providers. Some government offices and agencies need to remain open while dealing with restrictions.
How can government offices ensure safe customer journeys and work environment for staff, while also striving to deliver services and improve customers' satisfaction?
With virtual queuing and appointment management solutions, it's possible to:
Manage

citizen flow
Implement

social distancing queuing

for citizens
Minimize the risk of virus spread

in your service areas
Improve

staff efficiency
Learn more about virtual queuing solutions and appointment systems in the public sector in this guide.