Our Solutions
The roadmap for a successful customer journey and the tools to see it through.

Queue Management
Optimize the customer flow, reduce queues and waiting time and provide a seamless customer experience.

Appointment Management
Allow customers to schedule appointments online or by phone, distribute workload evenly throughout the workday, and plan your resources in advance.

Virtual Queuing
Let customers wait from anywhere using a mobile device while monitoring their progress in real-time, and send them notifications when it's their turn to be served.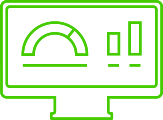 Business Intelligence
Get real-time information to optimize your operations, along with extensive statistics and reports to help you improve your services.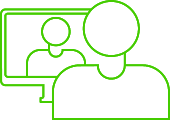 Virtual Meetings
Enable customers to connect and get services remotely via a video meeting.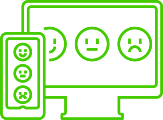 Customer Feedback
Capture customer feedback in real-time, and take quick action to optimize business processes and improve the customer experience.