From old-school queuing to a modernized student experience
​​​​​​​The student services at Manchester Metropolitan University - The Student Hub, deals with a wide variety of student enquiries, such as Accommodation, Coursework, Enrollment, Fees, Timetables, Moodle, ID Cards as well as specialist student support. And with over 250,000 visits to the Student Hubs each year, 7000 on a weekly basis, the student hub is a vital part of the student journey at the university.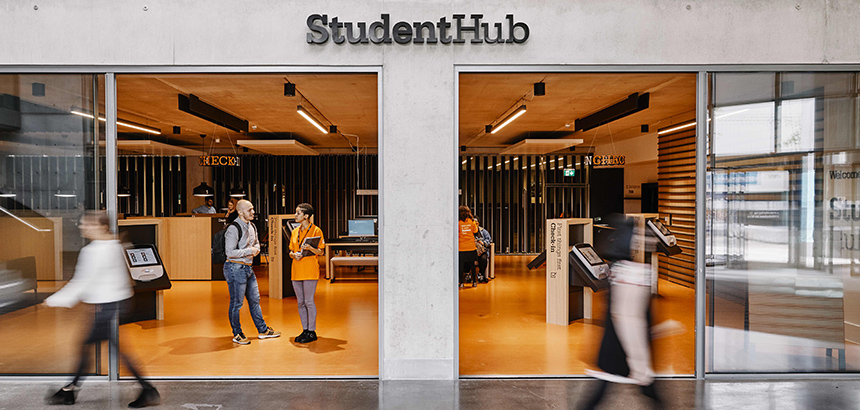 The student services at Manchester Metropolitan University were scattered across the campus and needed to be brought together for a more rounded student experience. The students were also having to undertake an "old school" style of queuing at desks or kiosks for an undisclosed period of time, at the service they required.
There was also a lack of data available to the University around types of student enquiries, the length of time they had to wait for a service or the time in which their enquiries were resolved. In the University's ambition to move forward, providing innovative and student-focused services that kept pace with student expectations, a modernized way to enhance the student journey needed to be developed.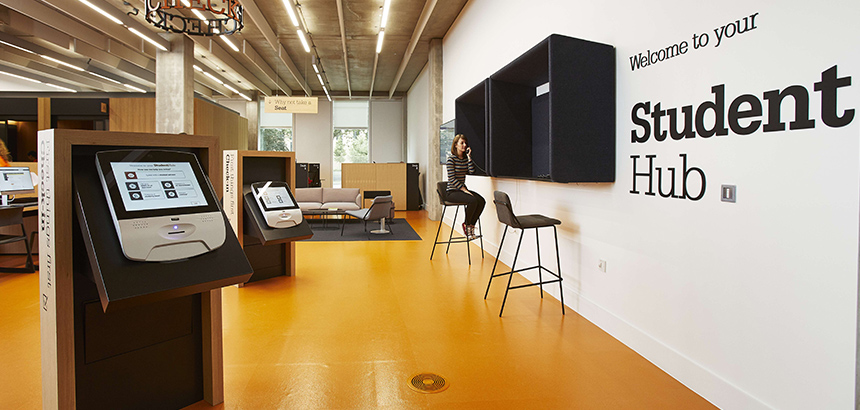 Creating a seamless student journey for 38,000 students
In response to student feedback about the type of service they would like; more relaxed, a faster service, more flexibility, more efficient and less queuing, a decision was made to invest in physical and technological solutions i.e. state of art hub spaces with a virtual queuing system. The University turned to Qmatic to deliver the perfect customer journey management for their environment. This would give advisers working on the Student Hubs more control over their workloads, provide actual data on queuing times and allow students to be transferred to different services seamlessly, never losing sight of them within this process. It was a way of responding to a modern expectation of customers and students and how they would like to access services within the University.