The Resident's Registration Office (Einwohneramt) and the Passport Office (Passamt) are two offices that are governed by the Department of Justice and Security in the canton of Basel-Stadt. Here, the public can conveniently get access to a variety of services as the offices are located under one roof. The Residents' Registration Office is the first point of contact for people who move to Basel and provides information and advice to newcomers, as well as, issuing permits, certificates, motor vehicle registration and more. And at the Passport Office, citizens can issue passports, identify cards, notarizations and apostilles.
As the office provides a wide array of services, they also have to handle heavy foot traffic. To better manage the foot traffic at the Office, eliminate bottlenecks and to better the citizen experience, the Department choose to deploy Qmatic's enterprise platform Qmatic Orchestra. This enables the Office to implement several customer journey management solutions to be better prepared to manage high visitor levels and create a better customer and staff experience.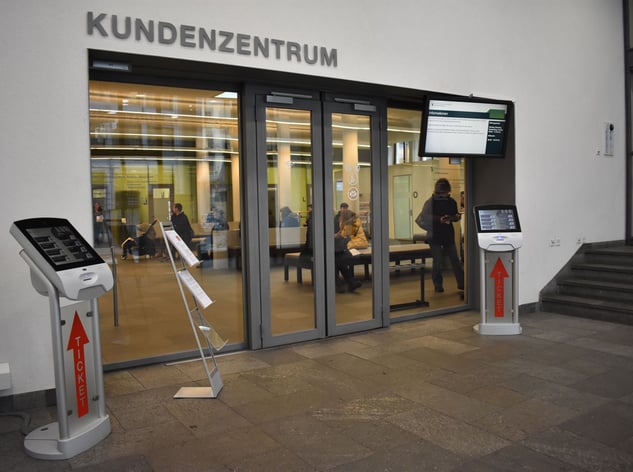 Upon entering the office, visitors are greeted by two Qmatic Intro 17 self-service kiosks at the entrance hall. Here, customers can select the desired service from either the residents' office or passport office on the touchscreen. All information is available in four different languages to reach a more diversified client base (Switzerland has four national languages). The self-service kiosks are configured to be time-dependent, as not all services are available on a daily basis. This allow customers to only choose services that are available offered at the moment.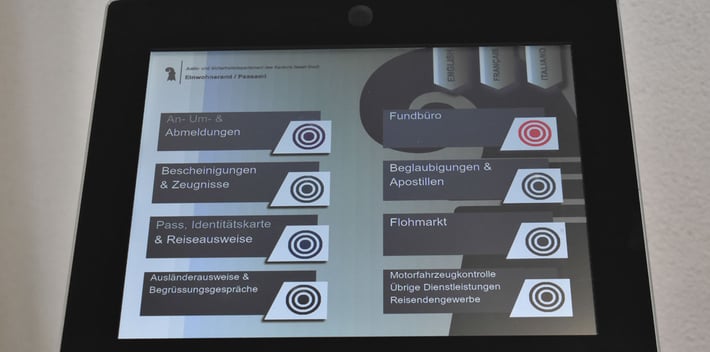 After the service is selected, the customer receives a ticket and which is also displayed on the LCD screens that are located around the lobby. The LCD screens also provide essential information to customers about different services, news, and current events. And above each service counter, displays are mounted to inform customers when their number is called or that the counter is closed.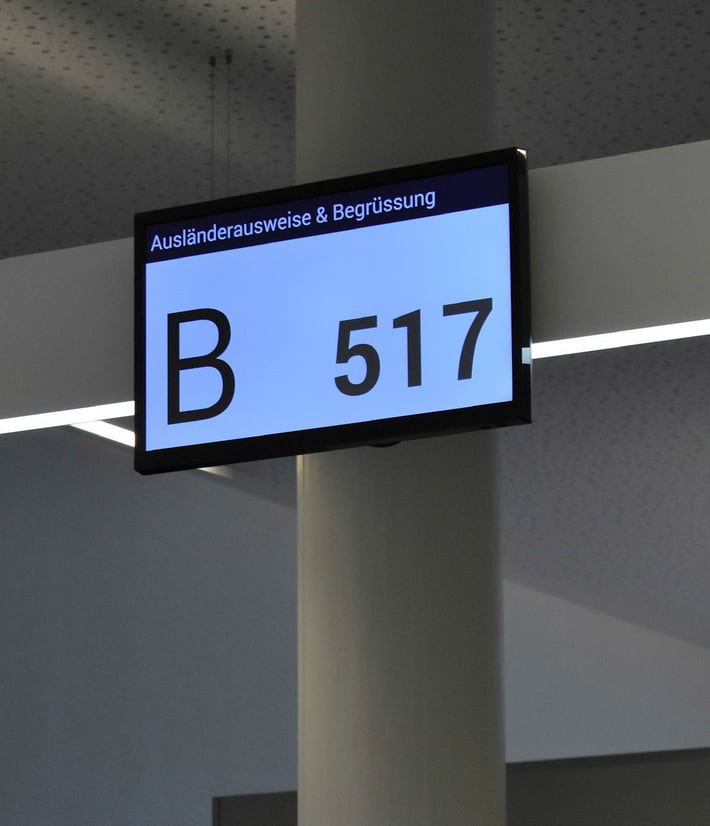 Once the Customer has arrived at the counter to get served, staff have the option to optimize the customer flow by being able to transfer customer to a different queue or counter pool. Enabling the customer to be called up by the system with the same ticket number. This way, the customer keeps the ticket number during the entire customer journey.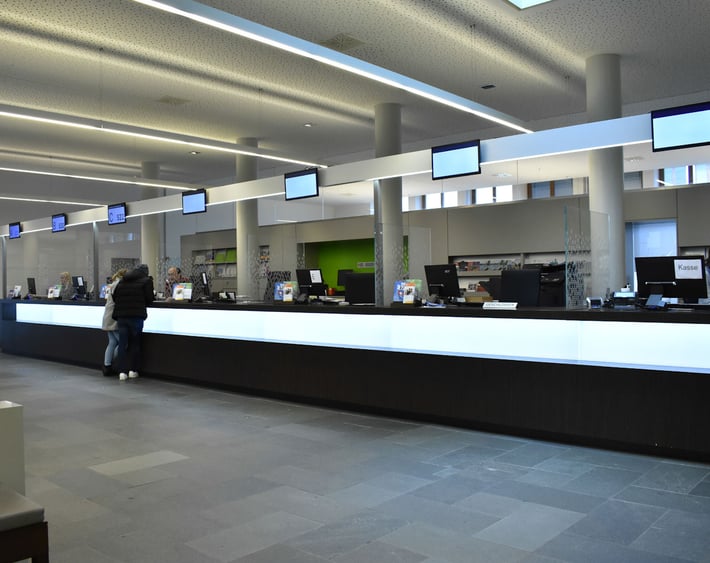 To optimize its operations and employee productivity and to receive valuable feedback, the offices have access to Qmatic's Business Intelligence module which generates real-time data on queue and wait times, transaction time, customer feedback, and staff performance. Using the dashboards, management can easier make informed decisions to better allocate staff, detect bottlenecks, and provide the ultimate staff and customer experience. Ensuring that the service levels are always up to standard.