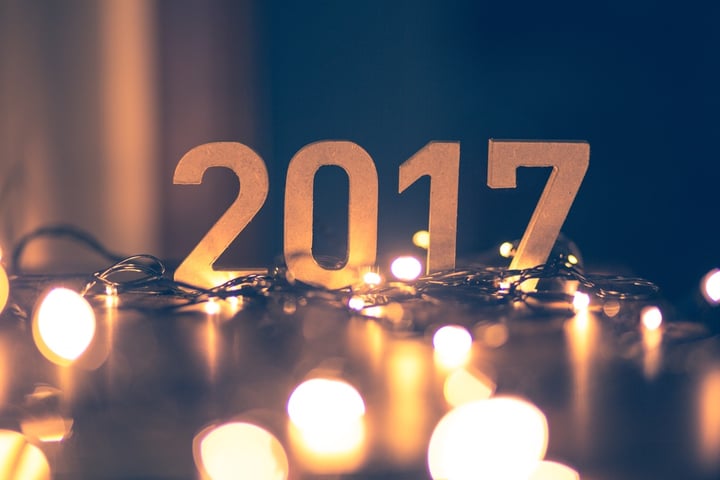 Qmatic President and CEO Robert Ekström reflects on 2016 and Qmatic's priorities in 2017 to provide innovations that meet real needs for our customers across the globe.
"Positive energy breeds positive energy and a smile most often generates another one back. So very simple but so often hard to live up to in high pressure situations."
This past summer, I took the reins as President and CEO of Qmatic. The move came after months of preparatory conversations with team members, customers, and partners. It was a time when I was fortunate to examine and get to know the company from every vantage point. And what I saw – more than anything – was opportunity.
I found out that last year alone, we helped guide almost two billion people through their customer journey. I witnessed the variety of ways we help our clients serve their customers in a profitable way. I saw how we put resources in place to collect data across the whole customer journey. The things we learn from these journeys goes into everything we do when it comes to Customer Journey Management.
The PwC Total Retail Survey Report highlights how much customers want to engage with knowledgeable, helpful people – 27% will enter an environment specifically looking to talk with an employee, and 40% will rate an experience as great if they have been able to achieve that. Even more important, perhaps, Gartner found that 89% of people expect businesses to compete mostly on the basis of customer experience.
The insight that can be gained from monitoring customer journeys is so important to the quality of the experience. It is not surprising to learn that in 2016, 1800 organizations signed up as new Qmatic clients. So, you can imagine that it was with pleasure and pride that I accepted the challenge to lead the dedicated Qmatic team into the next phase of our journey.
In the months since joining Qmatic, I have traveled the world.
Qmatic solutions are in use across more than 120 countries. While I haven't yet visited them all, I have been fortunate to see many of our systems in place and to meet with many of our valuable clients and partners. In the regions I have visited in my first few months, I saw that the desire for great customer journeys is widespread.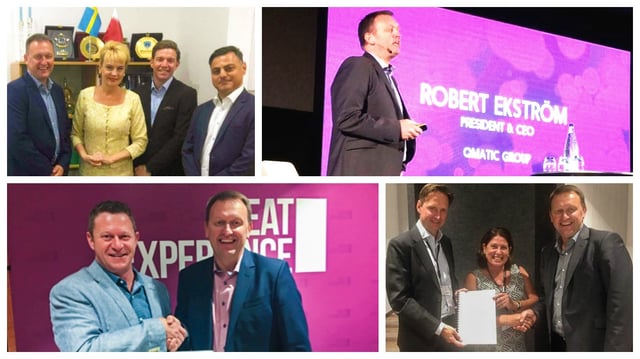 Returning from a recent visit to Asia, I was particularly excited about the variety of innovation. Qmatic has a global presence. The insights we gain from customers and partners in different parts of the world have shown us that regardless of location, language or industry, organizations are recognizing that a seamless, integrated, data-driven customer journey solution makes visitors and employees happy. And we're verifying over and over that it translates to a better customer experience, reputation, and stronger sales.
The trips were also humbling and educational. Even with the strong product portfolio of enterprise solutions and the continuous development Qmatic has accomplished, we have so many more ideas to explore and implement. We are looking at the future with open minds, energy, and a commitment to listening, learning, and innovating every day. A big part of that effort is building deeper interactions with partners and leading customers. We will continue to invest knowing that what is ahead is very exciting.
We'd love to hear about your customer journey.
We have a lot of ideas and know-how to share and during the spring we will be part of many industry events to do just that. First up is the NRF Retail BIG Show from January 15 through 17th. The Qmatic team will be at the show #NRF17 and would love to hear about your customer journey priorities for 2017.
As we prioritize innovations that meet real needs for our customers across the globe, we invest time and money to have face-to-face dialog with our customers and prospects at important events like RBTE (UK), ShopTech (Sweden), and now NRF. Our time at NRF will offer a tangible chance to learn about Qmatic solutions such as:
Customer Journey Platform
Store Associate App
In-store Analytics
Mobile Queue Management
Qmatic is a great global company that has earned its reputation through innovative products, thoughtful value propositions, and successful clients. I am proud to lead this excellent team into a strong future. Let me also take this opportunity to wish you all a prosperous 2017.
- Robert Ekström, President & CEO, Qmatic Group