Let's face it; for the majority of people, visiting a public service is a chore that has to be done, not an enjoyable task. It doesn't matter whether it's a vehicle licensing center, a tax office or anything else, providing service to citizens as quickly as possible is always a major target for public service, so they can go back to getting on with their day. But with these environments often being hectic, and funding being limited, it can be difficult for front-line staff to actively push for even faster service levels, keeping up is tough enough. But that's not enough when demands are changing all the time.
In our recent survey of over 600 healthcare and public services decision makers across the globe, it was clear to see how big this problem is; 54% of people surveyed believed citizens are complaining more about waiting or queuing than just a year ago, while 50% say they're struggling to keep up with changing technology.
Download our guide: How to choose a customer journey management solution for government agencies
How to improve citizen flow in public sector
So, what can be done to improve things? While keeping up with technology can be a struggle, it's also one of the most effective ways of reducing the burden on front-line staff and increasing the speed of citizen flow. Here's how it can help.
Deliver faster
Data analytics and management, as part of a citizen journey solution, can allow staff to make more informed decisions about what is need, and where it's needed. This means a quiet reception in one part of an office can redistribute to support a busier one, making sure everyone gets seen and served as quickly as possible and boosting overall quality of service, not to mention staff well-being.
Offer freedom for citizens
With 71% of people surveyed believing there are more demands on their time than a year ago, it's clearly important to provide technology that can take on some of that burden. An online booking and check-in system can make an enormous difference in this regard. By giving citizens the freedom to see all available slots and book themselves in, it means reception staff don't have to spend all day on the phones and can instead focus their attention on those who do need help. And because the system is much more convenient for citizens, while reducing waiting times for those who still prefer traditional methods, they'll be more satisfied with the experience too.
Make the right decisions
Reacting in real-time is one thing, planning ahead is quite another. Using AI functions for trend identification can help to plan for peaks and troughs in service levels. For example, AI built into the journey management solution could look at all the data from every appointment request over the last year, then identify that the first Tuesday of every month is the busiest day on average. Senior staff can then use this information to prepare accordingly, so they're never caught off guard and service levels don't slip.
Prepare properly
With front-line staff providing such a crucial role, under so much pressure, it's important to do what you can to empower them to deliver. That's why journey management solutions are so vital for modern public services. By removing some of the time pressures, you can keep up with changing demands from citizens. So make sure you find a partner that can provide expert consultation and scalable solutions that are ready to implement, easy to use and deliver immediate results.
If you'd like to learn more, download our guide: How to choose a customer journey solution for government agencies, complete with a checklist of the things to consider before you make the investment.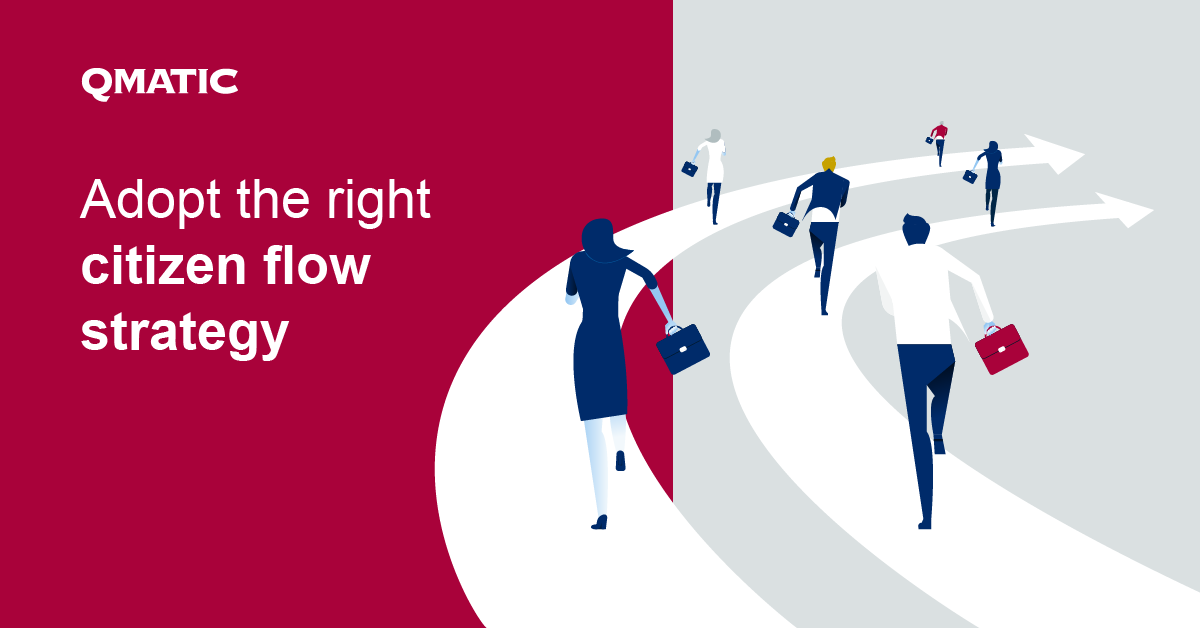 Qmatic offer all of the expertise mentioned above, and more. Our Public Sector Global Trends report is packed full of insight that will help you get more value from your resources, without adding to personal workloads – giving you the power to dramatically improve your citizens' experiences. Download it for free here.