I don't visit my bank that often these days. But when I do, I always walk out being both frustrated and disappointed. Mainly because they don't do anything to improve the experience of my visit but also because they miss to maximise the sales opportunity they have when I am in their branch. Why are they not doing a better job?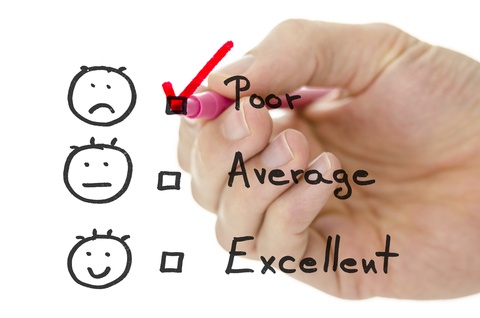 What's the problem?
I pre-book a time to get to speak to my advisor (guys, read "sales person", because this is what they are supposed to be)
I don't get any alerts or reminders before the visit.
When I arrive, there is no clear signage of what to do.
There is a simple "take a ticket" queuing system in the corner, but that is for "cash transactions" only.
There is no system for me to self-check in.
No one seems to bother that I have arrived.
I have to on my own try to understand what to do.
It ends up with that I manoeuvre myself into the back of the office and miraculously manage to find my advisor/sales person deeply involved in matters obviously more important than making sure that I get the best possible greeting and first impression of my visit..
On my way out I sit down for a while in the small waiting area to look at their (most probably very expensive) digital signage solution. The key messages: How to start your own business. How to maximise saving opportunities for retired people. Nothing much there relevant to me.
Customer behaviour is changing and the entire retail banking industry is talking about being customer centric and driving cost of operation down. It is no longer just about tellers and an impressive interior design. Branches must find ways to reset expectations with a focus on the customer experience, maximising cross-selling to existing customers and driving cost down.
How can you avoid the pitfalls of my bank and how can you stand out from all the noise and attract new customers? Why should existing customers stay with your branch? The right solution in the branch should help attract more customers by making the sales environment more comfortable and relaxed. Customers should feel welcomed and experience a high service level.
Is this important? Yes, if banks fail as dramatically as my bank did they will eventually lose me as a customer and on my way I will tell quite a few people of my bad experiences. On top of that the business that is being done in the branch is still vastly more profitable than the transactions that many banks have moved online.
Simply put – the face-to-face meeting is important.
So, what could my bank have done differently?
Integrated the online booking system with the branch and their mobile platform. That would allow them to begin a dialogue with me even before I arrive at the branch. For example giving me heads-up so I don't forget my visit along with a relevant sales pitch to me.
If they don't have a person that greets me when I arrive, they should have a self-service check in solution. When checking in they should fetch my profile which will allow them to create targeted messages to me while in the bank – in the kiosks, on receipts and in the digital signage system
The advisor would get an alert that I have arrived to allow him to come and meet me in the lobby.
And finally they should have conducted the customer survey at the visit and not two days after.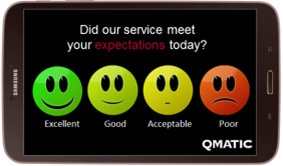 Empirical research shows that a happy customer is more likely to stay in your branch longer, and is more open to learning about your offering and buying more services. By managing the customer journey and experience, the right solution should create the optimal conditions to increase sales per customer. It should also open up opportunities to increase up sell and cross sell by matching the right staff competence with the requested service.
What I wonder now is if my next branch visit will be to the same bank?