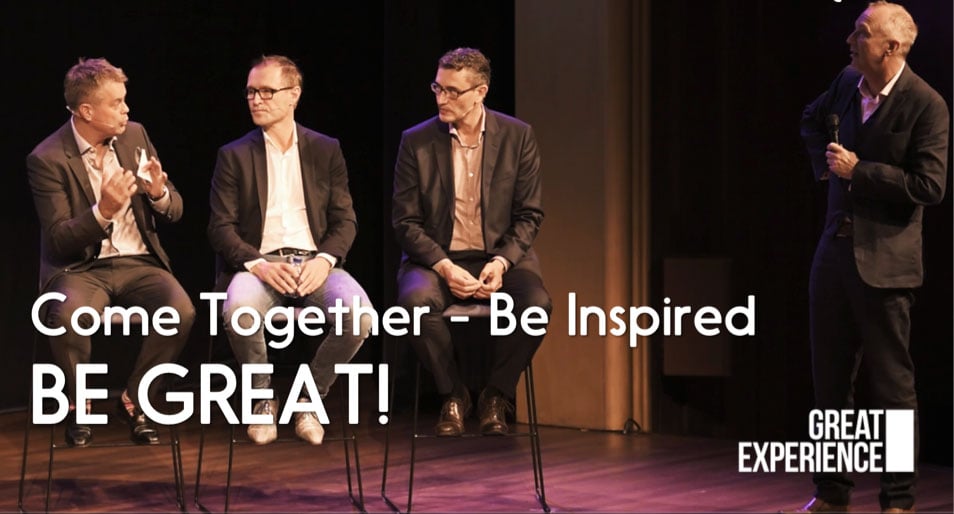 September 27th through 29th marks the customer experience event of the year. Great Experience 2016 is Qmatic's annual client and partner event where we explore the most creative current and emerging ideas for the Age of the Customer. More than 300 participants from across 50 countries will come together in beautiful Barcelona, Spain to discuss technology, market opportunities and solutions for producing a seamless, personal customer journey that spans online and face-to-face interactions.
And this year, Qmatic is unveiling the largest portfolio of mobile solutions the industry has ever seen.
Event participants will be joined by hundreds of other influencers from retail, healthcare, finance and public sectors across the globe. During industry breakout sessions, participants have the opportunity to meet and hear from experts, learn actionable customer experience best practices from client case presentations, network, and enjoy a collaborative atmosphere.
During the event, Qmatic will recognize the best and most innovative customer journey management solutions of the year with the Qmatic Innovation Award 2016. The accolade is our way of recognizing that high level of innovation in our excellent global ecosystem.
The Qmatic Great Experience kicks off with complimentary pre-training workshops designed to help participants master our customer journey management solutions and to drive continuous improvements based on journey data and insights.
Morning keynote session speakers include industry luminaries like Martin Gill, principal analyst at Forrester Research, and author and entrepreneur Fredrik Haren. Participants will have the opportunity to hear from other influencers as well, from companies including PriceGain, Smart Circle, Samsung and Softbank Robotics. Throughout each day, sector-focused breakouts and other learning sessions will hone in on innovating for customers. Client speakers include representatives from leading global customer-focused organizations, such as ICA (Sweden), Tele2 (Netherlands), and Bolton Council (UK). The final keynote of the event is delivered by Capitec Bank from South Africa, recently voted the world's top-ranked bank in The Lafferty Group's Bank Quality Ratings Index. Capitec beat global banking groups including HSBC, Deutsche Bank, Goldman Sachs, and JPMorganChase to the top spot.
During The Great Experience, Barcelona will be ablaze with the excitement, inspiration, and creativity that happens when hundreds of customer experience leaders from 50 countries "Come together to be inspired – be great." If you can't join us, join us online, follow us on social media and join in the discussions about the best creative ideas for the Age of the Customer. https://twitter.com/search?q=%23gex2016&src=typd
This is your chance to connect with other professionals in our global ecosystem of clients, partners and Qmatic experts to inspire and get inspired. Learn more about the Great Experience here.