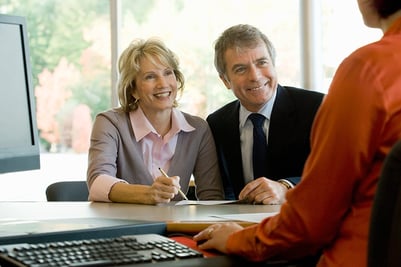 In May 2015, Javelin Research reported that banking had hit an inflection point.[1] At that point, 23% of primary bank customers in the U.S. described themselves as "mobile first," meaning that they rely primarily on mobile for checking account activities. And in general, as many bank customers turn to mobile as to their branch for services and support.
As with most market evolutions, this shift toward mobile has brought about challenges and opportunities for banks. In 2014, 2,600 bank branches closed as online and mobile banking took precedence. As we reach the mid-point of 2016, banks are taking a hard look at how their customers are experiencing their brand across each of their channels. In the process, the promise of omnichannel banking is taking hold insofar as it can provide customers with a consistent, seamless, easy and ultimately efficient interaction with the bank brand regardless of whether their journey takes place across mobile, online, branch, or a combination of the channels.
Omnichannel Success Hinges on Technology
Banks are competing for the massive young millennial demographic. As a whole, they are affluent, financially conservative, and seeking to build lasting relationships with banks they can trust with their finances and futures. Achieving that objective requires that banks are available and responsive across any channel the customer wants to use.
A consistent, positive customer experience grows from an omnichannel strategy that uses a connected technology ecosystem to support and inform every step from the first interaction to post-service. For example, a bank could create a customer journey that includes:
Customized Web-based Appointment Booking Solution: Starting with a simple to use connected appointment booking solution, customers can schedule an appointment from a mobile app or the bank's web site. Not only does the customer have the freedom to set an appointment at their convenience, it generates valuable information for employees ahead of the visit. The meeting is more efficient thanks to a clear sense of customer volume and the ability to engage the most appropriate employee to service the customer's need.
Welcome to the Branch Environment: The next step in the customer journey is as simple and data-rich as the first. Self-service kiosks allow customers to check in as they enter the branch. If they have made an appointment prior to arrival, they can confirm their appointment. If they are a walk-in, they can put their name into the queue. Either way, the employees are informed of their presence and need, raising the opportunity to receive them efficiently and to provide personalized attention.
Mobile Empowerment: If the self-service kiosks are connected to mobile queuing alerts, customers can avoid the proverbial teller line, instead spending their wait time engaged in more interesting and useful activities. And because employees also receive mobile alerts telling them what customer is next, they can get out from behind the desk to receive and build relationships with customers. From the customer to the 'mobile workforce,' everyone has the opportunity to engage personally, making the experience more relational and fulfilling for all.
Remote Advisors: Thanks to this level of integration and mobility, customers can be connected with the most appropriate employees either in person in the bank branch or through videoconference. As intelligence is gathered from online appointments and check-in kiosks, their needs are communicated to the mobile workforce so the team can prioritize customer flows, regardless of location.
Business Intelligence: The last piece in this omnichannel equation is the data that drives it. From the online booking solution, to the statistics generated by check-in kiosks, to simple one-touch customer service rating technologies, banks can generate a wealth of information about the customer experience. With the ability to construct and tap into dashboards of immediate, aggregate, clear data, staff can make confident, real-time decisions that lead to the best possible customer journey.
If your customers see your bank as disjointed, inefficient or out of date, you have a problem. It doesn't matter how great and well-conceived your products and services are if the customer experience is lacking. A coordinated omnichannel strategy and the right mix of technologies in place across the customer journey gives banks the best chance of growing a base of loyal, lasting customers.
Before the Internet, the average word-of-mouth recommendation reached nine people. Today, it reaches 42 people. Millennials still represent the largest online demographic – and they are the customer base that most banks are competing to win over. By being where these individuals are and then giving them an experience that they are excited to share with others, banks can extend the value of their brand far beyond what was ever possible with a pure branch strategy.
The best financial experiences equip customers and employees to engage in a pleasant, productive environment. Minimizing actual and perceived wait times, personalizing every touch point, and creating a branch environment that affirms the quality of your brand is crucial to extending your value across every channel. Qmatic can help you to do that. Contact us to create your best customer journey.
[1] The Rise of the Mobile-First Consumer, Javelin Research, May 2015