Qmatic Makes it Effortless for the Norwegian Public to Book Appointments for Passports Online
The Norwegian Police chooses Qmatic for its new online appointment booking system for passports.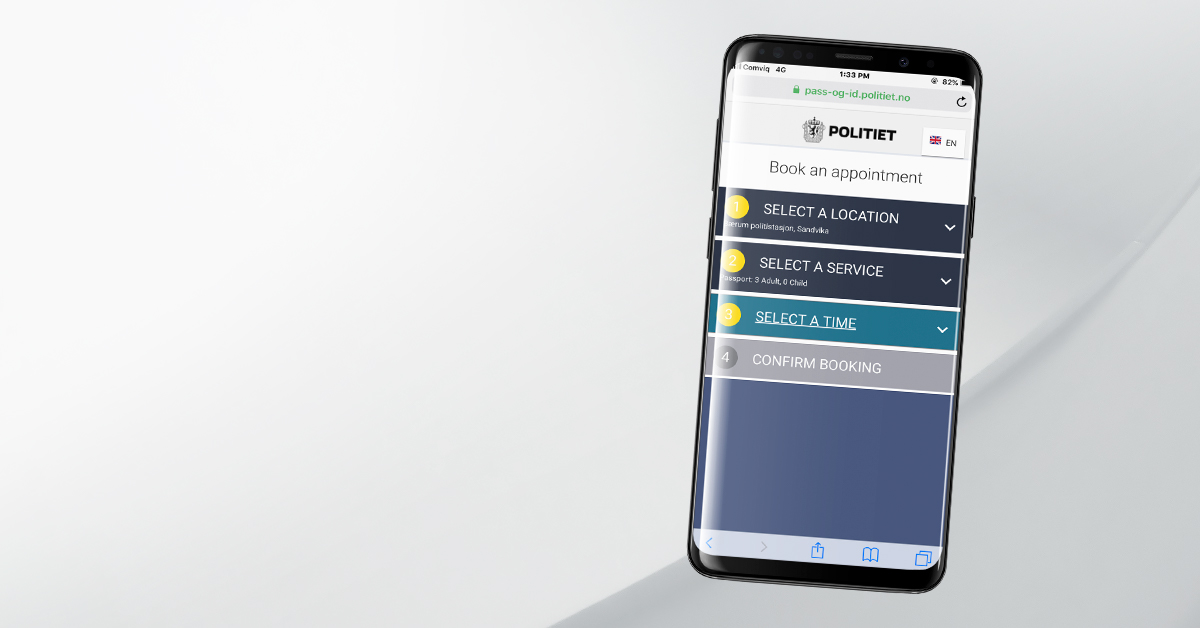 The Norwegian police has rolled out its latest appointment booking system for passports online to the public. The company behind the solution? Qmatic. The online appointment booking solution from Qmatic is part of Qmatic's cutting-edge Customer Journey Management solution, which makes it easy for the Norwegian public to book, change, or cancel a passport appointment online. The solution is developed to provide an enhanced customer experience for citizens that eliminate queues at the passport offices and reduce the number of no-show appointments for the agency.
Using the Online Appointment Booking solution, the Norwegian public can with their laptop, tablet or smartphone get a full overview of available hours and easily schedule and book an appointment from 30 up to 120 days ahead, depending on location and season of the year. Citizens can also choose to have several services in one reservation, which makes it possible to apply for several passport in only one appointment. After the appointment is booked a confirmation is sent via SMS together with all the information needed to change or cancel the appointment.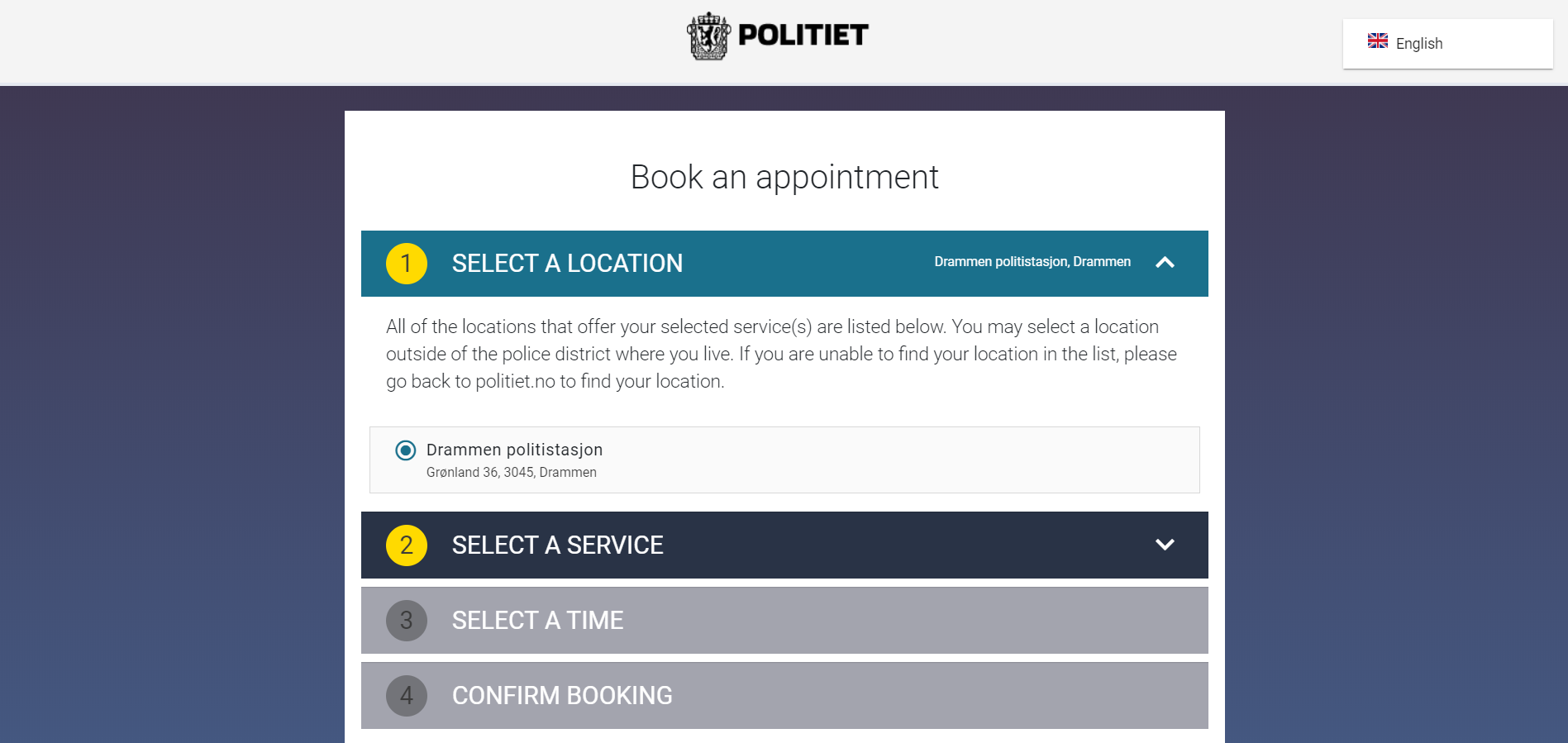 With Qmatic's Customer Journey Management solution, the Norwegian Police will improve its operational efficiency and enhance the customer experience for both the public and staff working at the passport offices. In Oslo, the capital of Norway, the largest pass office makes around 110,000 passports a year, whereas 9,000 people doesn't show up to their appointment. Appointments that could have been going to someone else.
By enabling people to change or cancel an appointment online at their convenience with Qmatic's Online Appointment Booking, the dropout rate, i.e. the number of people that doesn't show up for their appointment will decrease. This means that resources can be better allocated and utilized while providing a great customer experience when renewing or applying for a new passport.
The solution has already rolled out at more than 60 different locations around Norway with more to come, making it easier than ever to book an appointment – wherever and whenever it suits people the best.
Lear more about Qmatic's comprehensive Customer Journey Management solutions and Online Appointment Booking or Contact us for more information