Thurston County Implements Qmatic's Virtual Queuing Solutions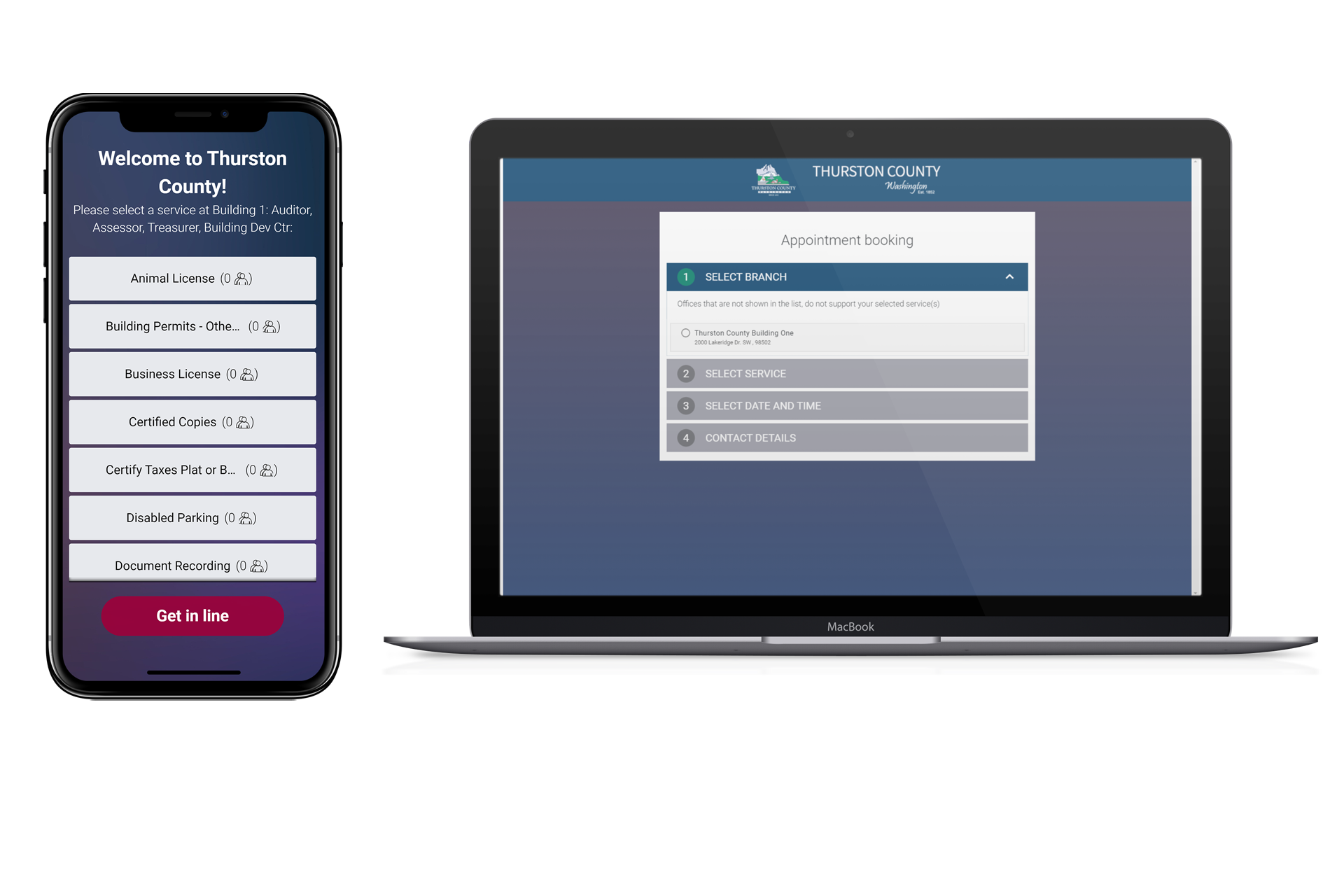 Thurston County located in the State of Washington partners with Qmatic to reduce lines and people waiting in the lobby areas of its county buildings. The implementation of Qmatic's virtual queuing solutions successfully transform the County's operations allowing them to continue providing services amid Covid-19.
The newly implemented Qmatic solution now allow individuals to schedule an appointment for a wide range of the County's services online together with the possibility for visitors to join a virtual queue, using a smart phone. The implementation is part of the County's safety measures to slow the spread of covid-19 and protect public and employee health by ensuring a safe and secure environment for employees and visitors.
Before entering the building, individuals with a smartphone can scan a QR code located in the parking lot or use the website to obtain a Mobile Ticket and safely wait in their vehicle until notified that it is their turn. For individuals without a mobile device, Qmatic's self-service kiosks are deployed inside the building allowing them to print a ticket. This will effectively reduce lines and people waiting in the lobby areas of the County buildings and reduce in-person interactions.
"The intent of the sign in system is to reduce the number of people entering our buildings at one time, as well as making it easier for individuals to do business with the county in person if they are not able to access services online or by phone," said County Manager, Ramiro Chavez. "This new system will increase access to in-person services while keeping our residents and staff safe."
Additional self-service kiosks will be added to more of the County buildings over the coming weeks.
Learn more about our virtual queuing solutions here