Qmatic's new partnership aims to strengthen its presence in Latin America
In our tireless pursuit of connecting people to services and extending our global reach, we are thrilled to announce that Qmatic and Agia Technology have signed a partnership agreement.
Qmatic and Agia Technology, an IT integrator with over 10 years of experience based in Peru have entered a partnership to further strengthen Qmatic's presence in Latin America and provide best-in-class Customer Journey Management products and solutions to the Latin American market.
We asked Stefan Persson, SVP Worldwide Channel Sales at Qmatic to share his thoughts on the new partnership,
"This new partnership with Agia Technology represents Qmatic's commitment of providing the best Customer Journey Management products and services to our clients and their customers in the Latin American market, today and beyond. Agia Technology has demonstrated a deep and knowledgeable understanding of client needs and is now poised to offer Qmatic solutions to those same trusted clients. We look forward to great success in partnering with Agia Technology."
The partnership agreement enables Qmatic to enhance Agia Technology's customer experience offerings by providing valuable data insight solutions, cloud-based solutions, streamlined customer journeys and smart queue management systems.
"In our business strategy to provide leading edge end-to-end solutions, we are certain that Qmatic is the best choice for us to push large-scale complex solutions to large customers in the financial, public and healthcare sector, and we look forward to a successful partnership," said Federico Argerich, CEO at Agia Technology.
Welcome to Qmatic partner network, Agia Technology!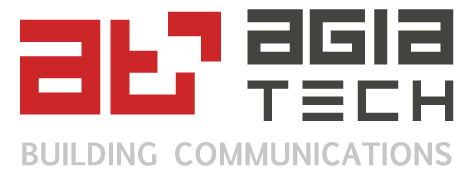 Are you ready to start improving your customer experience with us? Start your Qmatic Partner Journey here.