Qmatic's new HQ – a space for innovation, teamwork, and people
Qmatic continues to take new exciting steps on its journey. A journey that started in 1981 with a crowded lunch restaurant in Mölndal, and later continued to Neongatan in 1993, has now entered a new era with Qmatic's new headquarters at Krokslätts Fabriker, Mölndal, Sweden.
With a total office space of more than 15,00 square feet spread over two floors, the new headquarters is filled with the latest technologies designed to support, promote, and facilitate cooperation and communication between coworkers.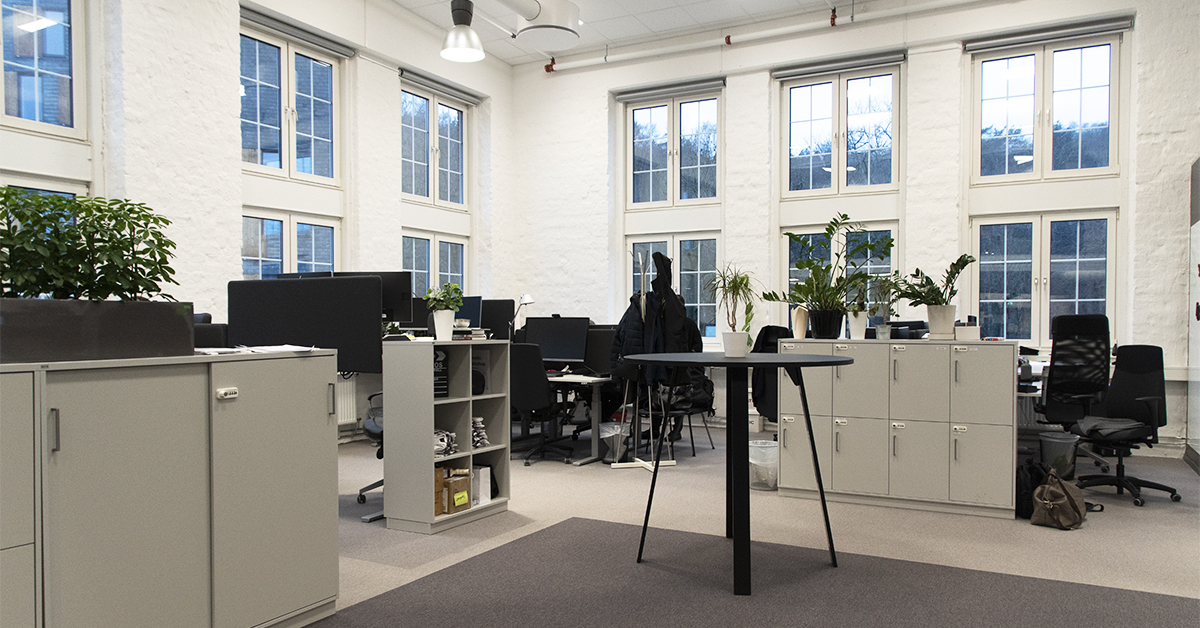 The office is characterized by its high 16 feet ceiling and bright atmosphere, which includes 10 meeting rooms, locker rooms, resting area, and a central meeting point – Qmatic's common area where all the employees can meet and connect across departments. With open, collaborative spaces, the flow of ideas and creativity is promoted with teamwork as a central theme.
The new working environment provides innovative, dynamic and productive workspaces that support and enhance cross-functional collaboration for the global teams and the around 100 employees that work at Qmatic's HQ.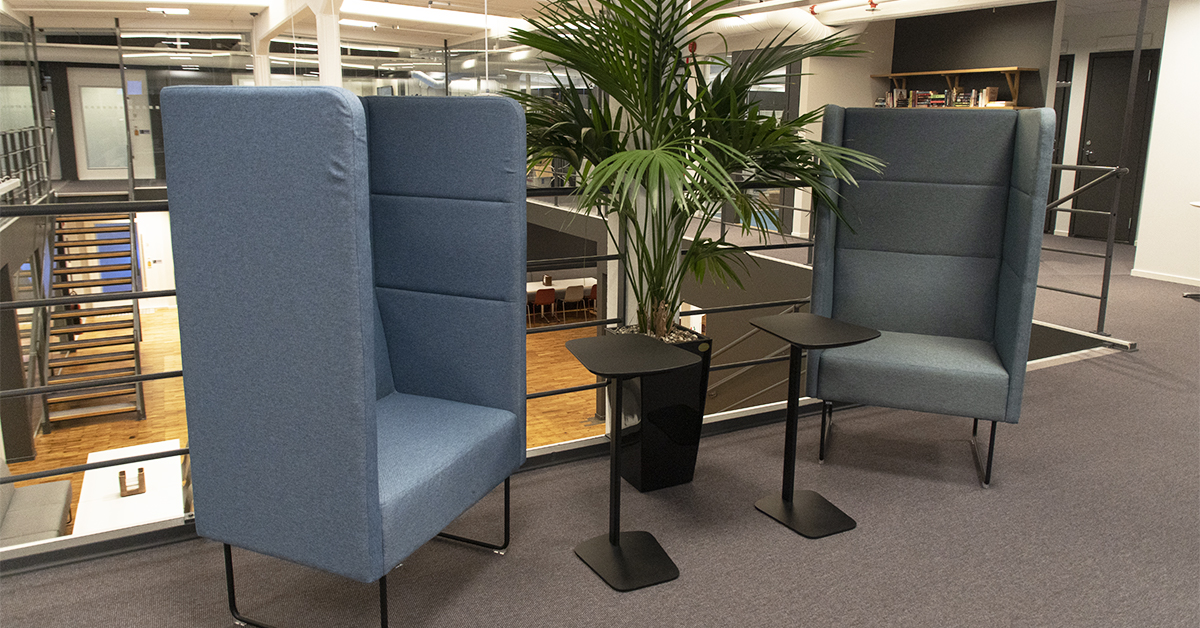 The climate-smart office building with history from the late 1800s is situated next to the nature reserve Safjället and part of a dynamic and thriving business district close to the city center.
Like all Qmatic solutions, people are central to everything we do, and Qmatic's new spaces is no different. The workplace is designed and developed to provide employees with the necessary space to support the company's continuous work in creating innovative products and solutions in customer journey management, connecting people to services, today and in the future.
Want to join us on our exciting journey?
We offer you a once-in-a-lifetime chance to work in a fast-growing company in a truly international working environment. We can offer an atmosphere that values skills of our individuals and the relationships with our clients. Together we will keep building the success of our company for many years to come.