Qmatic Offers Tailored Solution for Vaccination Providers Amid Covid-19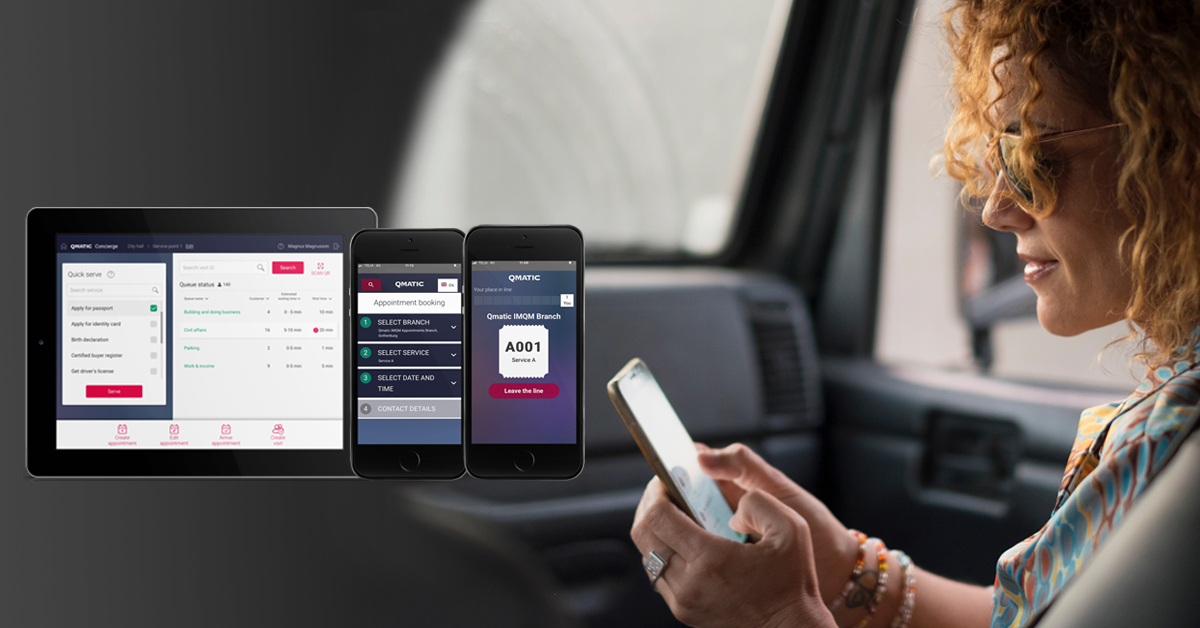 Mölndal, Sweden - Qmatic, the global leader in Customer Journey Management, today announced a tailored solution that provides healthcare and vaccination providers with the means to offer a safer environment for patients and staff when administrating seasonal flu vaccines amid the Covid-19 pandemic.
The tailored solution consist of Qmatic's wide range of Patient Journey Management solutions, including Qmatic's appointment management and mobile queuing solutions that will enable vaccination providers to safely manage visitors and patients with an optimized patient flow and efficient utilization of healthcare resources during the influenza season and beyond.
Each year, flu vaccination prevents illnesses, medical visits, hospitalizations, and deaths. In the United States alone, about 198 million doses of influenza vaccine are projected to be supplied for the 2020-2021 flu season, according to CDC. To put less strain on the medical system that responds to the Covid-19 pandemic, it is more important than ever that people get vaccinated against flu. One vital aspect is to provide vaccination providers with the tools to administer flu vaccines in a safe and effective manner.
With Qmatic's intuitive and powerful Patient Journey Management solution, health care and vaccination providers can enhance the patient experience by letting patients either schedule vaccination appointments online or by phone or simply visit the location. Patients are then able to check-in remotely to a pre-booked/walk-in appointment on their mobile or in person with Qmatic's Concierge app, and safely wait outside or in the car until called. The offering also includes messaging services that provides patients with status updates, such as, changes or delays, and other relevant information via SMS. This will eliminate crowded lobbies, reduce visiting time, and ensure a safe environment for patients and staff.
The versatility in the offering makes it easy for all types of vaccination providers located in doctors' offices, health departments, pharmacies, urgent care clinics, health centers, and university health centers to connect with patients, practice social distancing and adhere to safety guidelines. Ensuring a safe patient journey at every step of the journey. From booking a vaccination appointment online, arriving at the location, to service and post-service, with reduced physical interactions and waiting time.
For more information please contact:
Robert Ekström
President and CEO
robert.ekstrom@qmatic.com
+46 733 552602
Peter Lundqvist
Chief Marketing Officer
peter.lundqvist@qmatic.com
+46 706 739005
About Qmatic
Qmatic is the global leader in customer journey management, enabling 2 billion yearly customer journeys in over 120 countries. More than 30 years of innovation has given Qmatic the technical advantage to create valuable customer experiences by connecting people to services. We simplify contacts, reduce friction, and save time and money for our clients in retail, finance, health services and public sector. Today and in the future.
Read more about our offering here or contact us for more information.