Qmatic Hires New CEO for the US to Expand Its Presence in North America
Qmatic, a global leader in customer experience management, hires Jeff Green to fuel the company's growth in North America.
Qmatic recently appointed Jeff Green CEO, US - Qmatic. This appointment is part of the company's strategic emphasis on expanding its presence in North America. Green brings over 20 years of growth-focused organizational leadership and a proven track record of creating winning customer programs to his new role.
Qmatic is a leader in cloud and mobile based customer journey solutions, with global headquarters in Sweden, offices and partners around the globe, and a strong client base in North America. Focused on virtual line and appointment management applications and customer journey analysis, the company helps public and private organizations like DMVs, municipal governments, healthcare companies, banks and retailers. Qmatic improves the customer experience by personalizing and expediting their journey seamlessly through virtual and face-to-face touch points.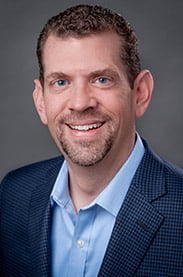 "Hiring Jeff is a key move in the company's strategic plan to expand our leadership position in North America," said Michael Hallén, President and CEO, Qmatic Group. "Jeff's experience and deep understanding of the needs of our target markets will shape and drive
our growth in the future," said Hallén.
"Qmatic brings leading technology solutions to solve the challenges of the omni-channel experience. Our clients have to match
employee skills and availability with customers' demands on a moment-to-moment basis. Our analytics and services give them the tools and data to make both customer and employees' experiences better," said Green.
Green is based in the company's North American headquarters in Atlanta, GA.
About Qmatic:
Qmatic Group integrates the customer experience across virtual and physical touch points with solutions delivering remarkable customer journeys that build brand consistency and loyalty. The company's technology solutions and insights give customers in public and private organizations across Finance, Retail, Healthcare, and Government what they want – a fast and seamless journey through online and face-to-face interactions. Qmatic's customer journey analysis software provides key data points to help organizations move quickly to stay ahead of customer expectations, staff efficiently, and put offers in front of customers at just the right time. For more than thirty years Qmatic Group has been leading and innovating customer journeys. The company operates in over 120 countries with global headquarters in Sweden, and a strong client base in North America.