Qmatic Appoints Tommy Niklasson as new CFO
Mölndal, Sweden, September 7, 2018 - Qmatic announced today that Tommy Niklasson is appointed as their new Chief Financial Officer. With a long background from different growth companies, Tommy Niklasson will play a central role in the Qmatic group leadership, driving the worldwide business of Qmatic.
Qmatic helps clients in over 120 countries offer a personalized and seamless customer experience across online and onsite engagement points. Qmatic's customer journey management solutions connect people to services and are used widely by companies and organizations in the public and private sector.
"With Tommy's experience from the boardroom in private equity held companies, as well as hands-on executive leadership, he is a valuable and welcomed reinforcement to the Qmatic team." CEO Robert Ekström comments.
Tommy Niklasson brings more than 30 years of experience building, leading and advising companies in complex restructuring and international expansions. With a hands-on, operationally orientated style he has successfully implemented a large number of business systems and restructuring projects, as well as leading acquisitions and divestitures of companies. His business experience spans from the medical device industry to wholesale.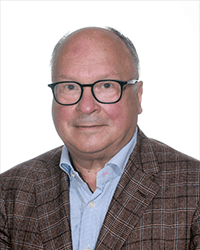 "I'm excited to be joining the Qmatic team at this point in the company's journey and to contribute with my expertise to drive global growth." says Tommy Niklasson. "The world is changing at an ever increasing speed and the resulting business opportunities are expanding at the same pace. Qmatic adds significant value to organizations by providing the tools to streamline and digitize the customer journey. This will continue to have increased impact on customers' business as the digital transformation of society evolves. This in turn makes the structuring of a global organization an interesting challenge!"
Tommy Niklasson will take on this role effective immediately.
For more information please contact:
Robert Ekström
President and CEO
robert.ekstrom@qmatic.com
+46 (0)31 756 46 15
About Qmatic
Qmatic Group leads the market in customer journey management technology solutions. For more than 30 years, we have helped public and private organizations create remarkable customer experiences with software and hardware solutions that seamlessly connect online and onsite engagements. Our integrated enterprise platform and analytics provide the insights to better orchestrate customer interactions, offer timely promotions, and optimize staff and resource planning. Every year we enable 2 billion customer journeys across 120 countries. Qmatic has its headquarters in Sweden and is represented globally through a broad network of subsidiaries and partners.