Qmatic appoints Chief Product Officer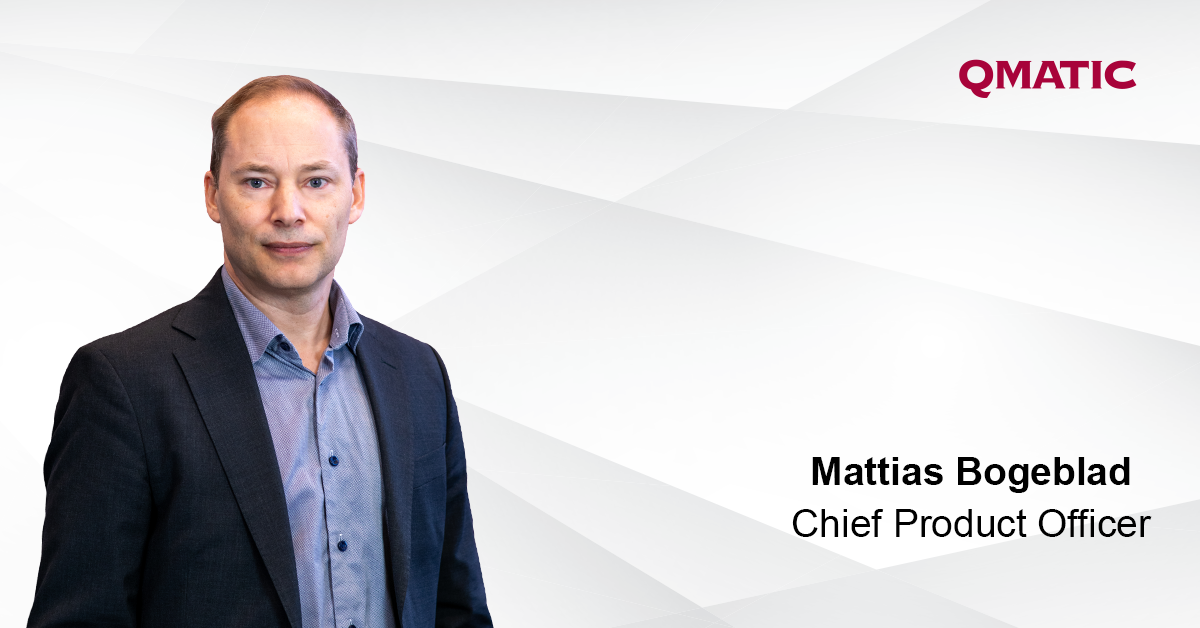 Mölndal, Sweden – Qmatic, a global leader in Customer Journey Management, today announced the appointment of Mattias Bogeblad as its Chief Product Officer (CPO). Bogeblad will be part of Qmatic' s Business Management Team reporting to the President and CEO of Qmatic, Robert Ekström.
"Mattias deep technical know-how combined with his excellent capability of understanding business needs and opportunities, is a combination perfectly suited to drive the vision and strategy work for our products. Qmatic continues to invest significantly in delivering on our mission of connecting people to service, and as we transform our product portfolio Mattias will be instrumental in leading the way" said Robert Ekström CEO of Qmatic.

"I am really excited to take on this new role at Qmatic. We are in a great position to support our clients globally in the ever-changing world we live in. This has been highlighted with the Covid pandemic when clients need help with social distancing, managing vaccinations or just continuing to provide good customer experience. With the team we have, the opportunities are endless, and it is truly inspiring being able to make a real difference in this world." said Mattias Bogeblad.

Prior to Qmatic, Mattias has extensive experience from software development and system architecture. As Chief Architect at Qmatic, he has been instrumental in our ability to deliver complex solutions to our large clients in all continents supporting over 2 billion customer journey every year.
For more information please contact:

Robert Ekström
President and CEO
robert.ekstrom@qmatic.com
+46 733 552602

Peter Lundqvist
Chief Marketing Officer
peter.lundqvist@qmatic.com
+46 706 739005

About Qmatic
Qmatic is a global leader in customer journey management, enabling 2 billion yearly customer journeys in over 120 countries. 40 years of innovation has given Qmatic the technical advantage to create valuable customer experiences by connecting people to services. We simplify contacts, reduce friction, and save time and money for our clients in retail, finance, health services and public sector. Today and in the future.