Qmatic Appoints Chief Digital Officer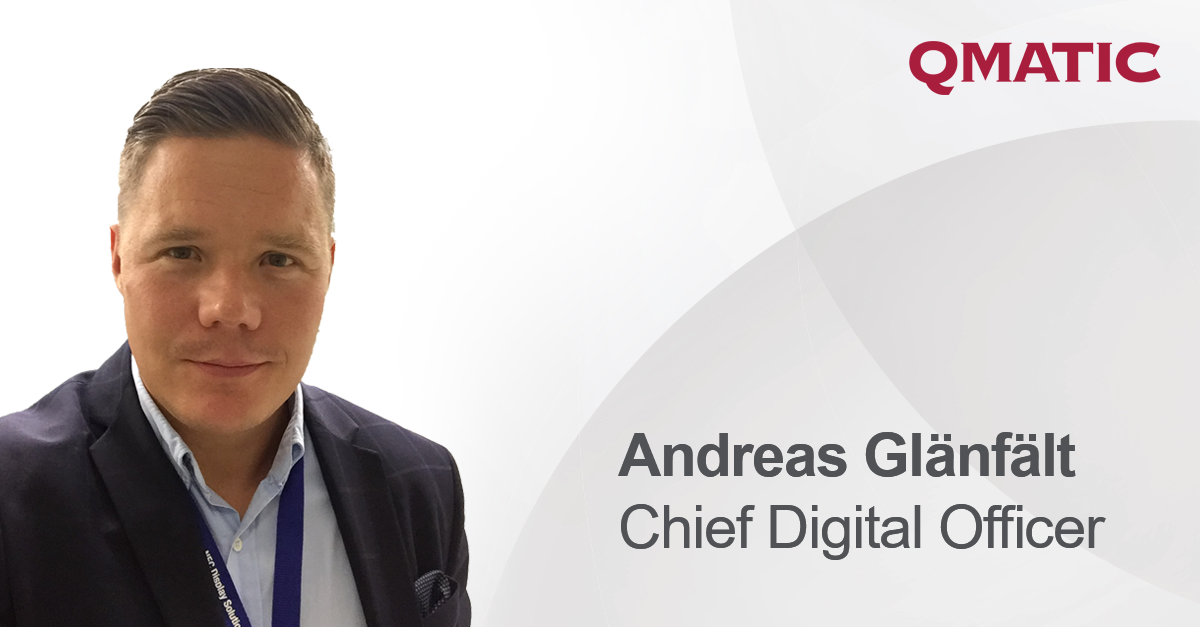 Mölndal, Sweden – Qmatic, a global leader in Customer Journey Management, today announced the appointment of Andreas Glänfält as Chief Digital Officer (CDO). Glänfält will be part of Qmatic's Executive Management Team reporting to the President and CEO of Qmatic, Robert Ekström.
"Andreas is an experienced and strong transformational leader. He knows our business very well and with his past experience, he is a key contributor," said Robert Ekström CEO of Qmatic. "With the appointment of Andreas, we are accelerating our digital transformation process, intertwining business and technology within all of our projects and initiatives to support our business growth."
"I am really excited to take on this new role at Qmatic. The company has a legacy of innovation and product development with lots of talented people and I look forward to help driving our digital transformation and deliver on our mission to Connect people to services," said Andreas Glänfält.
Prior to Qmatic, Andreas Glänfält most recent experience was as CDO and Head of Business Technology & Innovation at The Swedish Exhibition & Congress Center Group (SECC) where he led the company's digital transformation and innovation strategy.
For more information please contact:
Robert Ekström
President and CEO
robert.ekstrom@qmatic.com
+46 733 552602
Peter Lundqvist
Chief Marketing Officer
peter.lundqvist@qmatic.com
+46 706 739005
About Qmatic
Qmatic is a global leader in customer journey management, enabling 2 billion yearly customer journeys in over 120 countries. 40 years of innovation has given Qmatic the technical advantage to create valuable customer experiences by connecting people to services. We simplify contacts, reduce friction, and save time and money for our clients in retail, finance, health services and public sector. Today and in the future.