Qmatic appoints Anna Anderström as CFO
Qmatic, a global leader in customer journey experiences, today announced the appointment of Anna Anderström as its new CFO. Anderström will join Qmatic in July as part of the Executive Management Team reporting to President and CEO, Robert Ekström.
"We're thrilled to welcome Anna on our exciting journey. With her extensive experience from driving change across the value chain in complex technology and an international, fast paced, result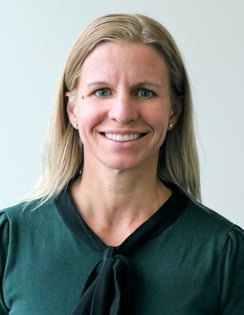 driven environment, she will be instrumental as we continue to transform our business for the future," said Robert Ekström, President and CEO of Qmatic.
Anderström is relocating to Sweden from the US, where she managed the commercial strategy and launched a new category of a hearing implant system at Cochlear Americas. She is a commercial finance executive with extensive experience from financials and governance in a listed company. In her new role at Qmatic, she will prioritize aligning scalable financial processes and systems with our growth strategy, completing Qmatic's business transformation to SaaS.
"Qmatic' s opportunity in the market is tremendous and very exciting. The increasing need to connect people to services and great customer experience in a safe and efficient way, and Qmatic' s unique and leading technology capabilities, including cloud-based solutions, provide significant growth opportunities. This will be a fun challenge to take on with the impressive Qmatic team of people that I have met along the process," said Anderström.
For more information please contact:
Robert Ekström
President and CEO
robert.ekstrom@qmatic.com
+46 733 552602
Peter Lundqvist
Chief Marketing Officer
peter.lundqvist@qmatic.com
+46 706 739005
About Qmatic
Qmatic is a global leader in customer journey management, enabling 2 billion yearly customer journeys in over 120 countries. 40 years of innovation has given Qmatic the technical advantage to create valuable customer experiences by connecting people to services. We simplify contacts, reduce friction, and save time and money for our clients in retail, finance, health services and public sector. Today and in the future.