Qmatic  Launches eLearning platform for Clients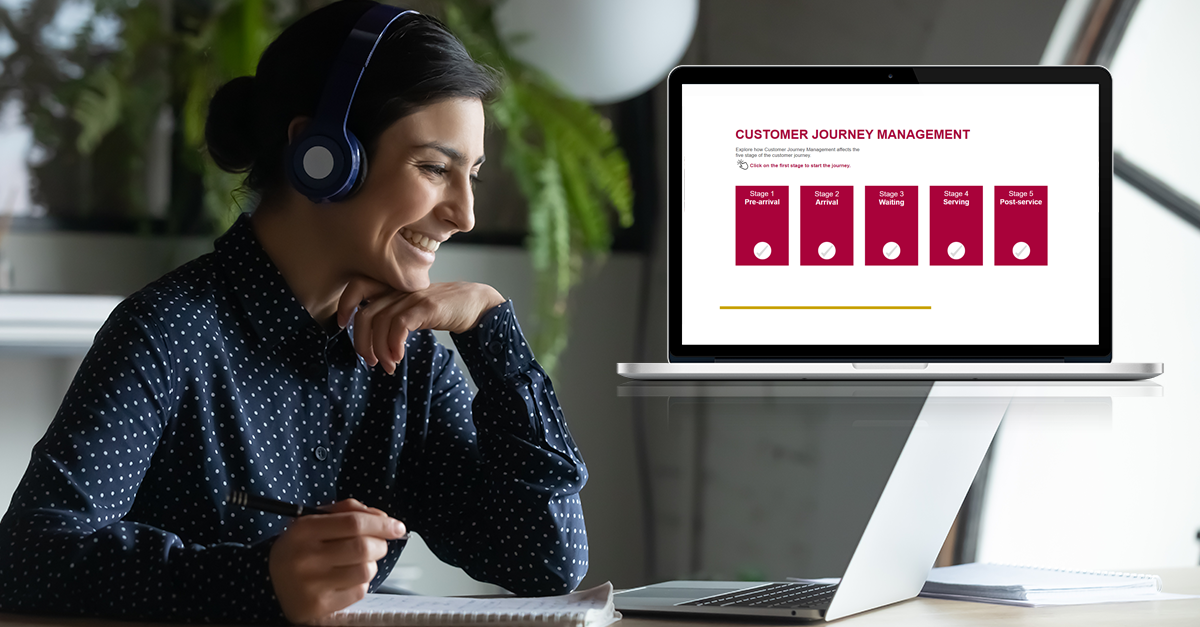 Mölndal, Sweden - Qmatic, a global leader in Customer Journey Management, today announced the launch of Qmatic eLearning, a web-based eLearning platform for Clients. The platform offers a wide range of training courses covering basic to advanced configurations, available features, troubleshooting and maintenance, to in-depth knowledge of Qmatic Customer Journey Management solutions. This enables users to harness the full potential of Qmatic's powerful suite of products and solutions and acquire new knowledge and up-to-date skills to increase productivity and optimize the use of their Qmatic solution.
"Launching a new eLearning platform is an important addition to our Customer Journey Management suite," said Peter Lundqvist, CMO of Qmatic. "Our systems help connecting people to services, and training our clients' staff to utilise the breadth and depth of our platform in their daily operations is now greatly simplified." Clients across all sectors can further develop the skills and competencies of its workforce, assuring an optimized user experience and a maximized return of investment, while delivering valued business outcomes to customers.

The continuously improved Qmatic eLearning platform will help Clients with efficient onboarding of new employees as well as let them keep training to perfect their skills, and learn new ones. Unlike traditional education, eLearning is location-independent and does not depend on the participants gathering at certain times or places. The material is available for everybody in the subscribing companies or organizations, making it possible for them to learn just what they need when it suits them. Qmatic eLearning is at launch available in multiple languages, and it includes machine-based translation capabilities for all languages.


Qmatic eLearning features three levels:
Level 1 focuses on operating the system and avoiding common mistakes and problems. This first level will be included in Qmatic Cloud Solutions as well as in Care Plus and Premium subscriptions.
Level 2 covers basic and advanced configurations of the Qmatic system as well as a wide array of solutions, including Concierge, Appointment booking, Operations panel and basic reporting.
Level 3 goes in-depth on previously presented features and introduces additional and more advanced fields of use, like advanced business configuration, insights and advanced Business Intelligence to allow Clients to maximize their return of investment.
For more information please contact:

Peter Lundqvist 
Chief Marketing Officer 
peter.lundqvist@qmatic.com 
+46 706 739005

About Qmatic
Qmatic is a global leader in customer journey management, enabling 2 billion yearly customer journeys in over 120 countries. 40 years of innovation has given Qmatic the technical advantage to create valuable customer experiences by connecting people to services. We simplify contacts, reduce friction, and save time and money for our clients in retail, finance, health services and public sector. Today and in the future.
Learn more about Qmatic eLearning

here
.