Covid-19 Testing Center in the UK Chooses Qmatic
De Montfort University Leicester (DMU) partners with Qmatic to allow students and staff to schedule appointments for a new type of Covid-19 test; Antigen Lateral Flow Testing.The appointment solution ensures that students and staff taking the test are managed in a safe, controlled, and fast manner with social distancing maintained at all times at the new DMU pilot run by NHS Test and Trace center located at the campus.
DMU located in Leicester, England has been chosen by the Department of Health and Social Care (DHSC) as one of the first sites in the UK to host a new NHS Test and Trace center that offers a new type of rapid Covid-19 test – Antigen Lateral Flow Testing – free for staff and students. The antigen lateral flow test can quickly identify infected persons without symptoms (asymptomatic).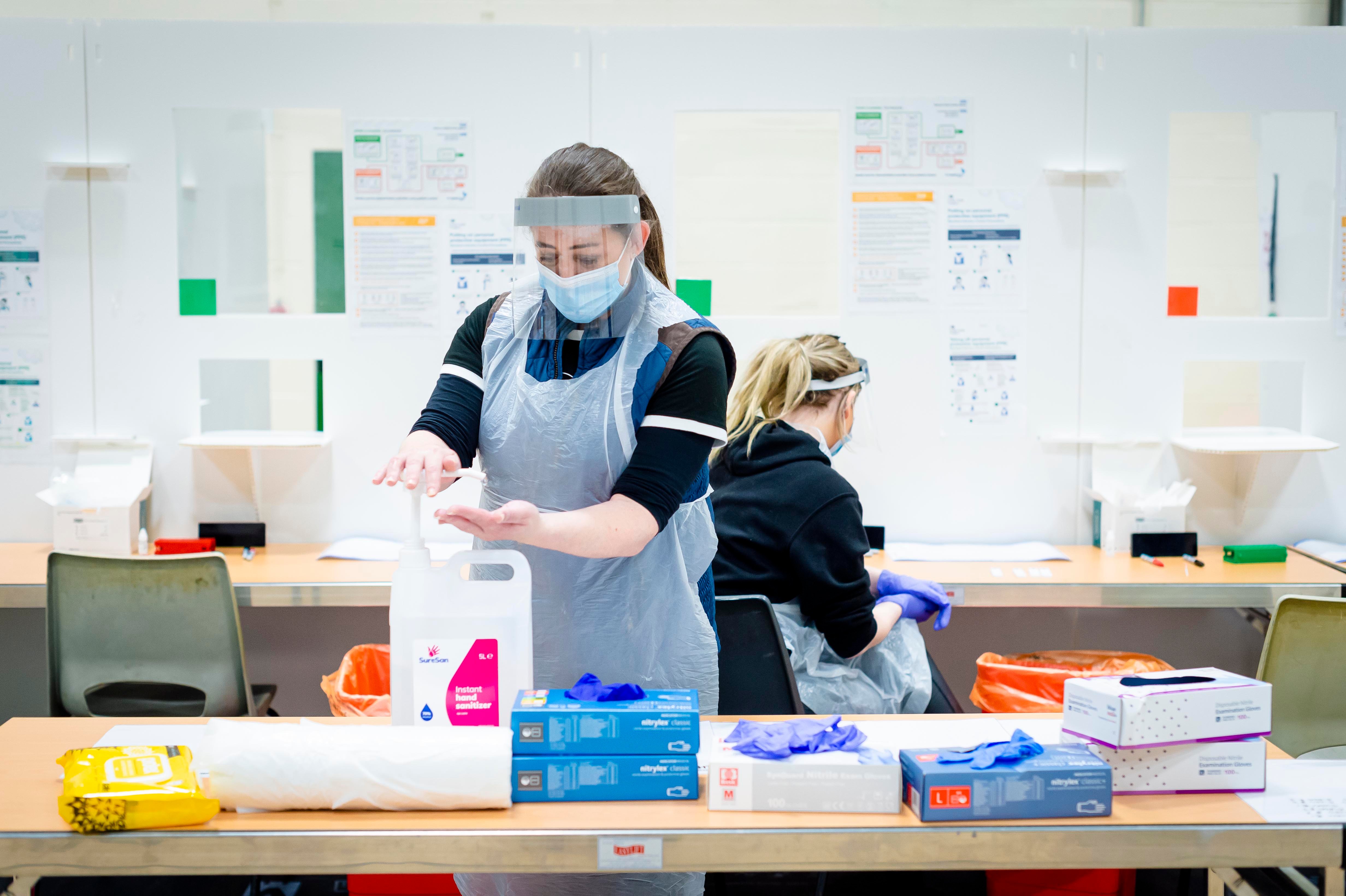 Photo: Redpix Photography
To manage and host the free lateral flow testing in a safe and controlled manner, DMU has chosen to pilot Qmatic's appointment solution to provide a quick and seamless solution for students and staff to schedule an appointment online via their MyDMU portal. After a booking has been made successfully, confirmation and reminders are sent via email and text message before the appointment. Students and staff can then simply visit the testing center where NHS staff can carry out the test. The appointment booking functionality allows the University to manage how many people can book an appointment and on certain days and times, allowing the University and NHS to control the visitor flow, minimize crowds, reduce visiting times, and eliminate queues at the testing center.
David Bryan, Director of Strategic Planning Services at DMU stated, "An efficient and intuitive booking system was essential to this pilot working safely and successfully and the Qmatic system has delivered this. With it, we have been able to make sure the testing rollout has been controlled and easily monitored, helping make the pilot successful."
In these unprecedented times, Qmatic is firmly committed to deliver a wide range of queue management and customer journey management solutions to help people maintain social distancing while still being connected to services with reduced physical touchpoints. Using Qmatic, organizations and businesses across sectors can ensure business continuity while eliminating crowds, ensure safer queuing, reduce wait times, and provide a safer environment for customers and staff. Continuing to support clients in retail, finance, healthcare, and public sector with optimized workflows and enhanced customer and staff experience today and beyond.
Learn more about Qmatic patient journey management solutions here.