Commercial Bank of Qatar Selects Qmatic Appointment Management for Safer Customer Journeys
Qmatic partner, Flora Technology, implements Qmatic's cutting-edge Customer Journey Management solution for Commercial Bank of Qatar to create safer customer journeys.
Commercial Bank of Qatar (CBQ) plays a vital role in Qatar's economic development and offers a wide range of personal, business, government, international and investment services. Commercial Bank of Qatar was established as the country's first private bank in 1975 and has 32 branches in Qatar and is part of a network of full-service branches with over 1100 staff members.
In line with the Qatari Government's directives on safety and social distancing, CBQ has deployed Qmatic Appointment Management solution to provide enterprise customers with online appointment booking to provide safer customer journeys that limit the number of customers at their branches.
The solution allows enterprise customers to schedule an in-branch appointment online for tellers, cheque deposit, or customer service at designated branches at their convenience. After the appointment is booked, a confirmation is sent together with reminders that provide important information on rules and regulations to comply with before visiting the branch.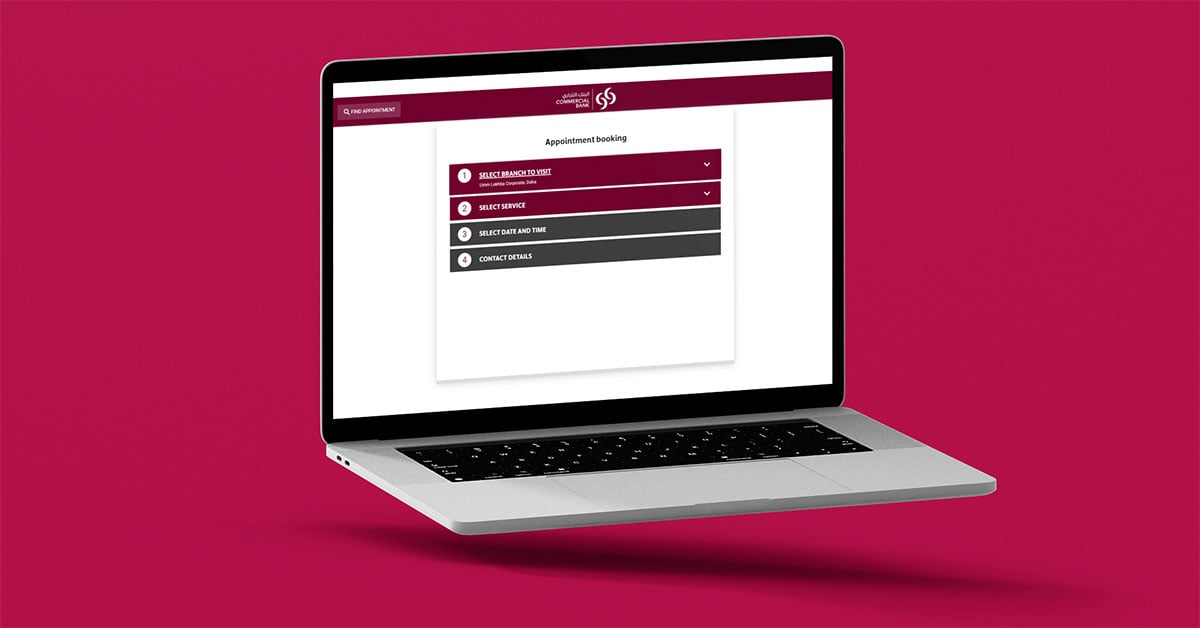 Qmatic Appointment Management is part of Qmatic's comprehensive Customer Journey Management solution and offers businesses and organizations a cutting-edge solution that will ensure a smooth transition to reopen branches from the COVID-19 pandemic. This will allow CBQ to limiting the number of customers inside and outside their branches - eliminating long lines and crowds, and as a result provide customers and staff with a safe environment while adhering to social distancing recommendations. Ensuring reduced physical interaction and a safer customer journey.
To learn more about Qmatic's comprehensive Customer Journey Management solutions, and how your business can adhere to social distancing recommendations and limit the numbers of customers in-branch to offer services in a controlled and safe manner, contact us. Or learn more by visiting our page for safer customer journey management.