Behind the event with Madeleine Berggren
Wondering about the people behind Qmatic's Sales Conference? Get a chance to know them in Qmatic's behind the event series.
Between the 10th to 12th of September, people from all over the world will come together and attend Qmatic Sales Conference 2019. The event will be held for the third consecutive year, and this year's theme is Connecting. In this behind the scenes series, we would like to present and highlight the ones responsible for creating this fantastic event and making it happen.
Today, we present Madeleine Berggren, Global Communications Coordinator at Qmatic.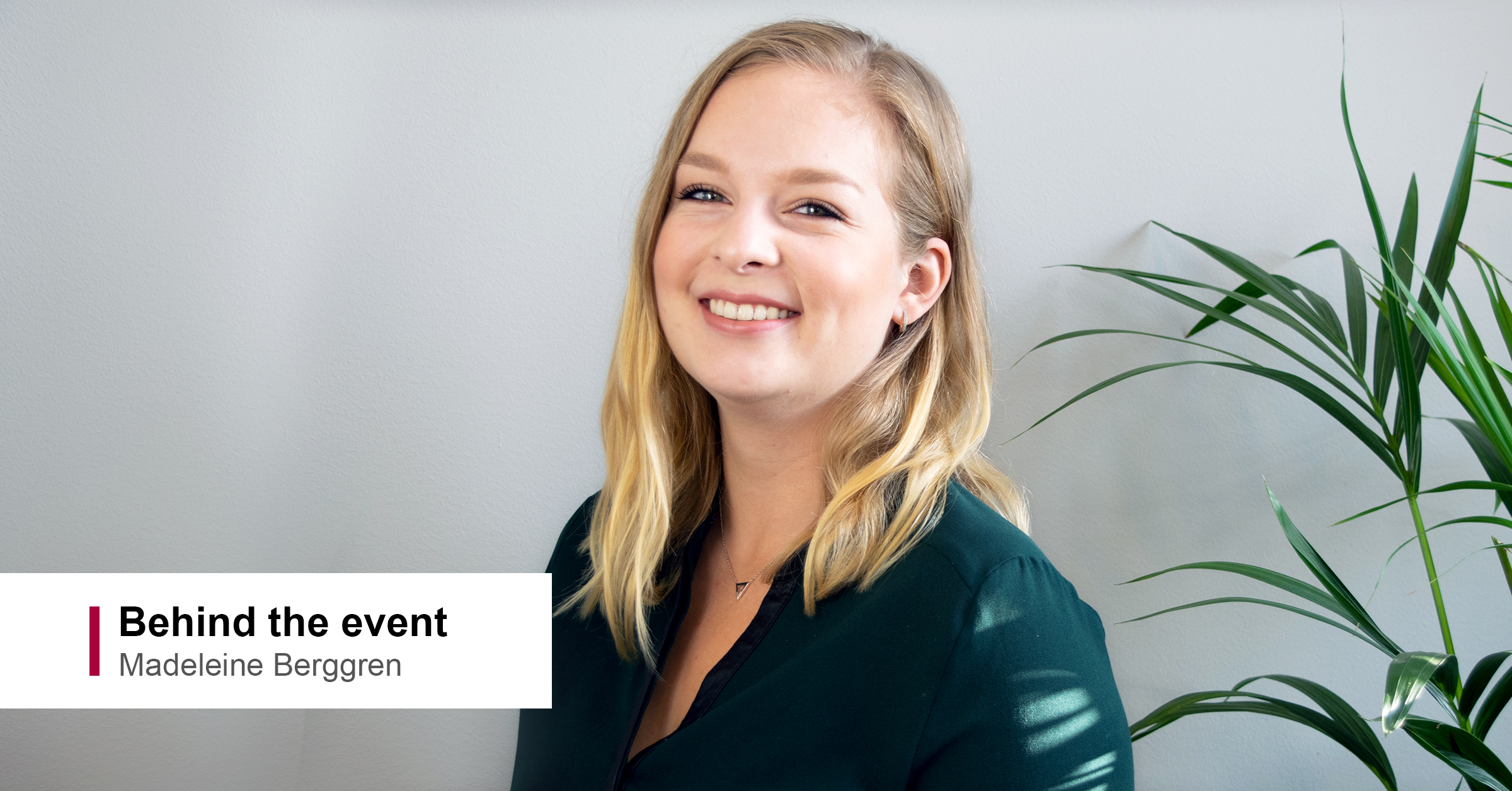 Hi Madeleine, can you describe your role in creating Qmatic Sales Conference 2019?
I'm the event coordinator and communicator. I'm the one who coordinates and plan everything around the conference, as well as communicates internally and externally about it.
Can you tell us about this year's theme – Connecting?
At Qmatic, we always want to evolve, and as I see it, this year's theme - Connecting comes from the idea that Qmatic as a company, connects different kinds of people in different stages of their lives. We also connect people to technology, services and to each other.
What do you look forward to the most with the conference?
It has been a great journey to plan and coordinate this and I really look forward to meeting all the partners and colleagues that we have around the world.
What are the key aspects in planning and creating a conference?
Do your research, make a steady plan ahead and be prepared for everything. It's also good to have an idea about the process beforehand, and what aspects need to be created in order to be successful.