We all know that "Click and Collect" represents a huge opportunity for retailers to enhance their customer's view of their brand, to lower costs from unsuccessful deliveries and to increase basket size. But it seems to me, that in the headlong rush to "digitise" their bricks and mortar business models many of the brands that serve us are running the risk of turning the powerful "Click & Collect" opportunity into "Click & Disconnect" for their customers.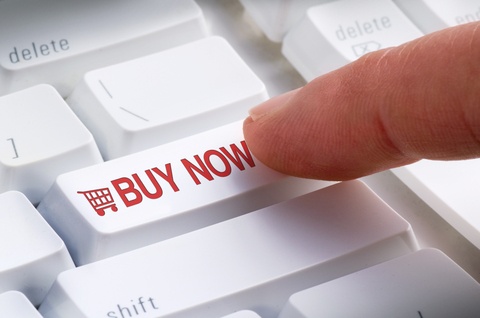 Here are two recent examples that threaten to wreck the brands reputation with their customers:
A leading supermarket chain, who in desperate haste are inserting inappropriately located "Click & Collect" points into their stores with no thought as to how these impact on the customer journey. In one London city centre convenience store that I recently visited, the "Click & Collect" counter is alongside the normal payment area, which becomes frenetic during lunch times – the very time when "Click & Collect" customers are likely to come in alongside all of those buying lunch. If the "Click & Collect" customer wants to buy their lunch too, they would have to queue twice! What a nonsense! If the "Click & Collect" counter ever gets busy the queue will impact on the payment area which will increase walkaways and at lunch time that means dumped baskets. Visiting the same brands superstore in Coventry demonstrated the other end of the range where I found the "Click & Collect" facility co-located with a Costa Coffee, away from the main store. In contrast to the previous example the "C&C" store looks like a huge, desolate, empty space. You can practically see the tumbleweed blowing across it. The image gains considerably from the bored member of staff standing with folded arms behind the counter.
Secondly, a mobile phone retailer who, fed up with the on cost of problematic customer delivery, decides that it would be a great idea to have customers collect their web purchases in store and buy accessories at the same time. They have conveniently forgotten that existing customers who use the stores are already complaining about the lousy in store journey and poor queue management and by the way, the range of accessories available to buy in store is derisory!
Brands continue to spend a fortune on having a sexy and effective digital presence but they need to think hard about the way this integrates with the face to face experience that the customers are often forced to endure in store. Please guys, on behalf of shoppers everywhere it doesn't have to be this way. The tools exist to manage the process of service allocation in store and connect this up with the on line experience seamlessly and in a way that will delight your customers. All that's required is a little thought and preparation, the ability to "put yourself in your customer's shoes" and a modest investment in the solutions which will pay for themselves many times over through increased customer loyalty, basket size and a wealth of useful data around the physical shopping experience.
Over 70% of all purchase decisions are still made in face to face space and yes, that includes the additional purchases that "Click & Collect" customers make when they come into store to pick up their online purchases. But these purchases will only get made if the journey is good, stress free and presents opportunities to buy in a relevant and convenient way to the visiting customer.